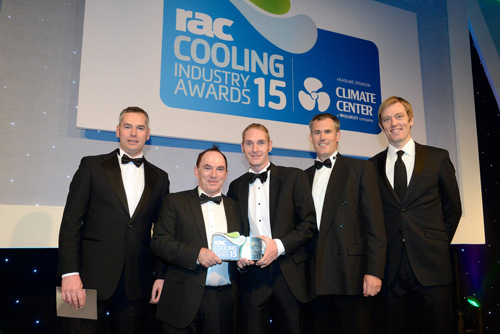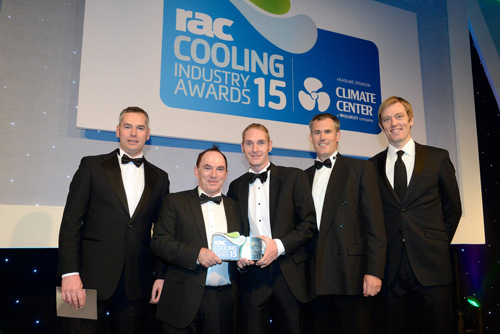 Wolseley UK has won the Data Centre Cooling Impact category at the RAC Cooling Awards for defying convention when building its newest data centre, resulting in a 12% reduction in energy consumption.
The distributor of heating, plumbing and construction products has achieved commendable savings by implementing a series of enhanced controls which enable the centre to run at a temperature of 27°C instead of the traditional 22°C. This has also led to an eleven per cent increase in capacity for equipment.
The results of the Cooling Industry Awards 2015 were revealed on September 23 at the London Hilton, where the key players in the industry came together for a night of recognition and celebration of the sector's achievements. Andy Wighton, managing director of Pipe and Climate Center, John Page, facilities manager at Wolseley UK and Dylan Lupton, IT data centre manager accepted the award on behalf of Wolseley UK.
The new purpose-built data centre is located at Wolseley UK's National Distribution Centre (NDC) at Royal Leamington Spa and will act as the secondary data centre for Wolseley UK and DT Group.
It offers a more secure, available, scalable and affordable IT infrastructure and prepares the company for any changing requirements in future.
Robert Franklin, business development at Climate Center, said: "Wolseley UK is well positioned to lead the industry with projects like the European Data Centre because it is at the helm of the latest technologies from across the industry. Climate Center, in particular, provides its customers with bespoke refrigeration and air conditioning solutions and our team are here to share their wealth of knowledge and experience with our customers."