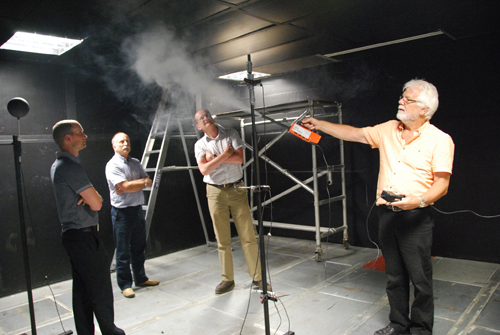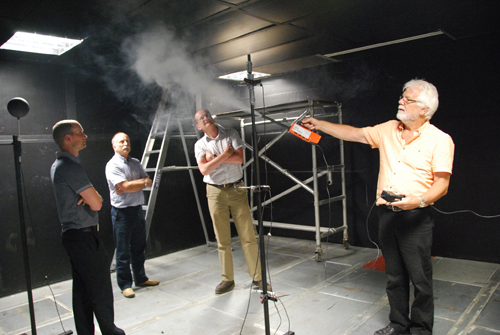 Managing indoor air quality is an important factor in building design and now Waterloo Air Products PLC offers 'An Introduction to Air Distribution'.
The new course covers the principles of air distribution when using mixed flow, displacement and VAV (Variable Air Volume) systems.
The day course is designed for building service engineers, architects and building professionals, and delivers knowledge of which system to choose and how to calculate the air volume flow rate, based on heat load and temperature differential.
The first training was run on July 19 from Waterloo's HQ in Aylesford, Kent. It kicked off with a classroom session, which was followed by lunch and then it was straight into the test lab.
"It's good to show people how it works in the test lab because it's the hands-on experience that cements the theory," said Roy Nutley, technical advisor at Waterloo.
"After the lab, the group took a tour of the factory to see different types of air terminal devices being made as well as visiting the paint shop. A final classroom session to answer questions, completed the training."
The training delivers practical information to ensure the best indoor air quality. Waterloo offers open sessions for delegates from different companies or a single company can book all eight places.
In future CIBSE members get the added advantage of using the course as part of their CPD accreditation. Anyone interested in attending a training course should contact Waterloo on 01622 711500.