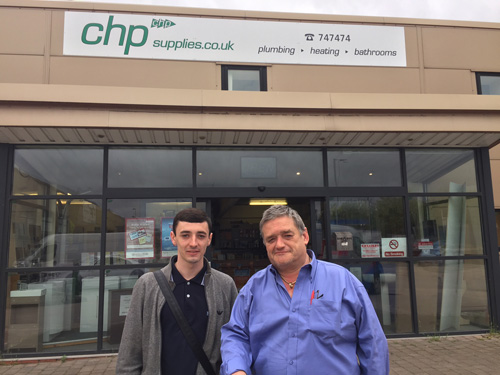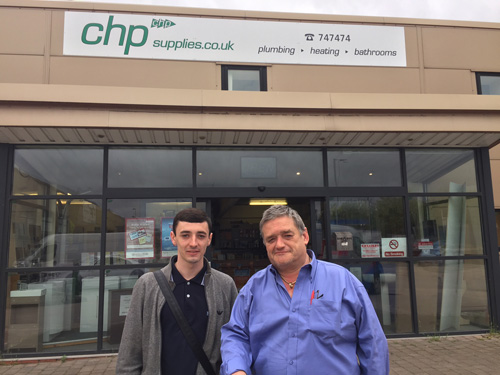 In 2016 Westco launched a fully paid apprenticeship scheme for 16-21 year olds. Under this initiative, the Westco Academy is now providing on-the-job learning, training, and qualifications.
Westco has now expanded the academy to include a three-week work experience placement with plumbing supplier, and Westco customer, CHP Wigan. The company hopes this will help Tony Middlehurst – one of the first to benefit from the apprenticeship scheme – to take his next step up the career ladder.
Commenting on the development, Westco operations manager, Darren Mercer, said: "We started the initiative to help give young adults the skills they need to succeed, while at the same time instilling a good work ethic. So far, our apprentices have more than exceeded my expectations, and are always keen to learn new skills and gain further knowledge.
"However, we want to do more than just provide an understanding of how our business works. In fact, one of the key aims of the academy is to build a pipeline of young talent that will benefit our business – and the wider industry – for years to come. By providing Tony with the opportunity to gain broader experience with a leading local merchant, he'll acquire invaluable insight into the wider supply chain and the sector at large."
Paul Taylor at CHP Wigan, added: "We are all looking forward to having Tony join our team. Not just because of his enthusiasm and ability, but also because apprenticeship schemes are helping to combat the skills shortage in the industry, and that's something we're proud to be involved with."
Tony will spend time in different departments at CHP Wigan, including pricing, warehouse, commercial, showroom, and counter.
A 15-month City & Guilds accredited business administration course also forms part of the Westco scheme. However, there are different ways to complete the apprenticeship, and Tony is 100% workplace based. Tutors from Wigan and Leigh College come into Westco to assess and observe his performance and progress. He also has to submit work to the college and build a portfolio of evidence to show competencies against pre-set industry standards.