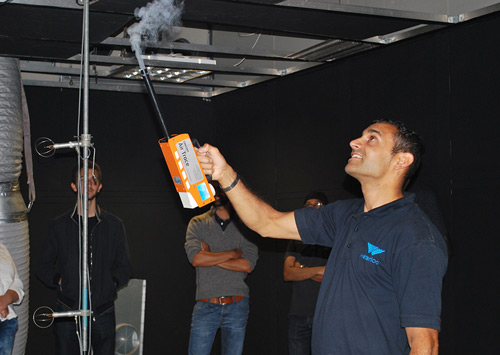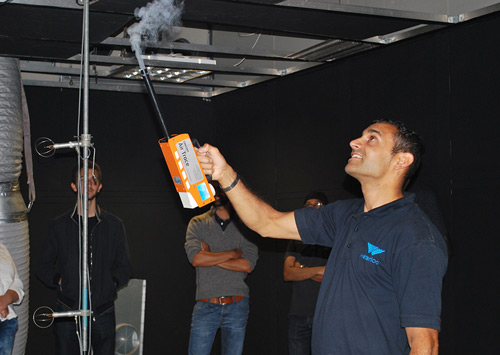 Construction professionals can get a better understanding of how air distribution works in buildings, at a training course from air terminal devices manufacturer Waterloo Air Products.
'The Basics of Air Distribution' takes place on July 19 at the Waterloo head office in Aylesford, Kent. It is free to attend, and open to architects, specifiers, contractors, consultants and others involved in the construction industry.
The course introduces the key science used in HVAC applications, looking at how aerodynamics, temperature and acoustics affect the distribution of air.
The Waterloo team will explain how to select the best air terminal devices for each project. This section will give an understanding of the differences between grilles, diffusers and louvres, and how to get the most out of technical data.
Those attending the course will then learn more about supplying air to a building, and how air terminal devices are integrated with Air Handling Units and Variable Air Volume technology to create a full HVAC system.
To request more information or to book a place on Waterloo's 'Basics of Air Distribution' course, visit: www.waterloo.co.uk/technical/training/.