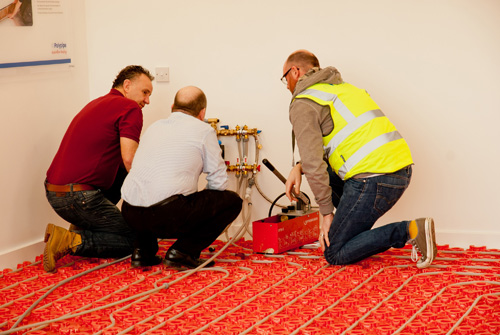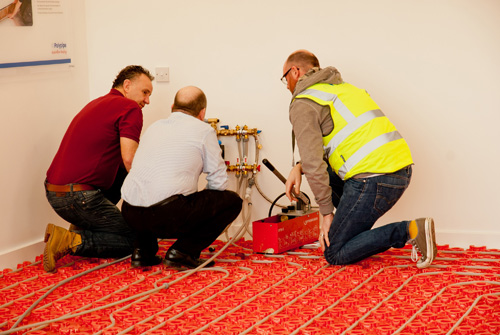 National independent plumber's merchant, Plumbase, and underfloor heating (UFH) systems manufacturer, Polypipe, have teamed up to enrol installers on a BPEC accredited UFH training scheme.
Installers who book the UFH training course via their local Plumbase branch will be accompanied by the branch manager and other local installers to complete the course at one of Polypipe's specialist Professional Development Centres.
The Polypipe UFH training course takes place at one of Polypipe's two Professional Development Centres over two days. Installers will learn about UFH specification, design and installation support through theory work and practical assessments.
Andrew Coy, product manager for underfloor heating at Polypipe, said: "Polypipe has worked hard to develop our training programme which is taking the nationally recognised BPEC qualification and pairing it with practical, hands-on instruction in fitting a range of UFH systems. It's a great way to gain confidence in our products and your own skills, and to build your business by offering this margin-rich service to your customers."
Upon successful completion of the UFH course, installers will leave with a nationally recognised BPEC qualification in warm water underfloor heating.