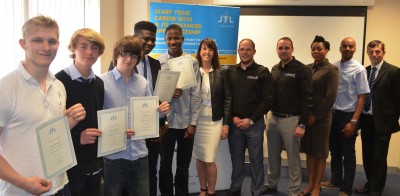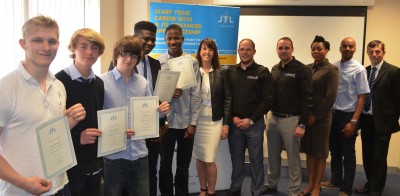 Six teenagers have recently graduated from the first Traineeship programme run at JTL's Orpington training centre.
Joel Smith, 18, from East Dulwich, Ayomide Daniel Ayorinde-Salami, 17, from Belvedere; Nyle Taylor, 18, from Norwood; Simon Jezewski, 18, from Swanley; Rory Hopgood, 17, from Bickley and Dion Nayhoe, from Bromley all took part in the first ever traineeship programme in the area, for potential plumbing and heating engineers.
The programme is open to those aged between 16-18 and requires them to complete a nine-12 week programme that combines work preparation and associated training, alongside work experience with an employer.
Leading the work at Orpington is JTL's Stella Olufemi, who said, "Employers have been quick to see the benefits in participating, as this provides a good way of trialing the enthusiasm and commitment of a young person to do well in one of the trades, and at a subsequent time to become a major asset to a business, while completing an apprenticeship scheme."
JTL plans to continue running traineeship programmes from its Orpington Centre to add to those it has been running for more than a year now from its Birmingham Centre.
For more information, contact JTL at Orpington on 07825175819 or visit: www.jtltraining.com.