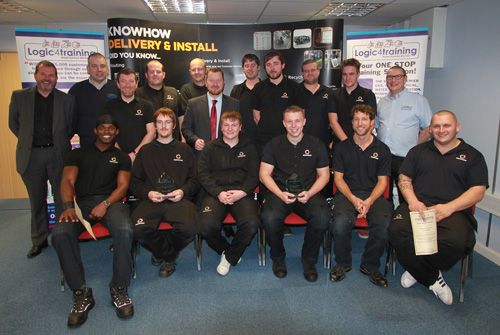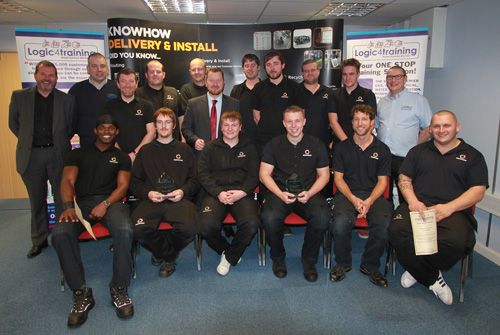 Thanks to a joint venture between Logic4training and Knowhow, part of the Dixons Carphone group, 13 fully trained building services apprentices are embarking on rewarding careers in the retail sector.
The apprentices' achievement, which started with training in White Goods installation and has more recently included a Gas Utilisation Installation and Maintenance qualification, was recognised in a presentation, which took place on October 21 at Logic4training's Luton centre. As part of a UK-wide recruitment drive, Knowhow plans to double its employee base over the next 12 months, investing in further training through Logic4training.
Paul J. Smoker, technical and installation manager at Dixons Carphone, said, "as a business we have been developing and training suitable candidates to 'join the Gas Industry' since the early 2000's and have worked with several partners.
"The partnership with Logic4Training was been a great success from an organisational perspective through to successful and motivated candidates. The training and assessment team at Logic4training have relished the opportunity to share their training expertise and experience to our Knowhow trainees, a job very well done and an achievement to be very proud of".
Steve Gibb, head of service, at Knowhow, praised the apprentices for their hard work and determination throughout the programme, which has given them the skills to offer a complete package, covering both electrical and gas-based goods, from installation, through to maintenance and customer facing skills, setting a benchmark of excellence for the retail sector.
Chris Pickford, who achieved the title of 'Best Apprentice', talked about how the scheme had made a difference to him: "When I left college, I didn't know what I wanted to do, so it's all thanks to KnowHow and Logic4training that I've come this far and got the qualifications that I have and the career prospects. It's fantastic really, there's no-one else out there doing it."
Mark Krull, director at Logic4training, praised the group heralding them 'exemplary' in their attitudes and achievements. He added: "We are proud to be at the heart of this collaboration with KnowHow. The programme has provided KnowHow with a multi-disciplinary workforce, furnishing trainees with the right skills for the job, as well as confidence and pride in their abilities. Schemes like this are of great value to the UK as a whole; these apprentices have done exceptionally well and we wish them all the best."