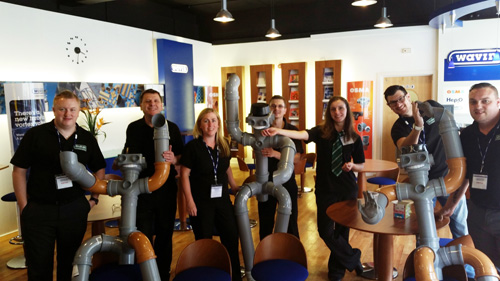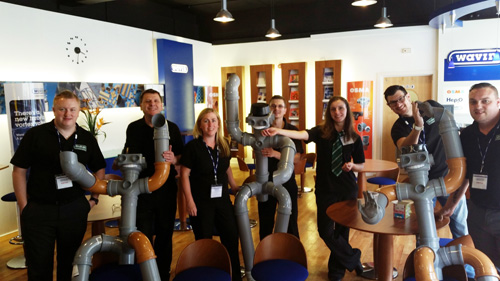 Graham Plumbers' Merchant has assigned 33 'Product Experts' across its Plastics, Heating Spares and Smart Controls divisions.
Following the completion of Graham's 'Product Experts' training programme, the 'Product Experts', based in central branch locations across the country, will be responsible for helping any branches within their family areas, should those branches need help or assistance within their designated area of expertise.
In order to become a Product Expert, selected staff not only completed a thorough training programme but also visited a series of suppliers in order to better understand the breadth of products available as well as get an insight into the manufacturing processes. 'Product Experts' also received hands-on training in areas such as wiring smart controls in order to better assist customers and colleagues alike.
Sam Lean, HR manager, said: "We're proud to announce 33 Product Experts that have been busy learning about products, suppliers and the commercials behind product sales. With their new knowledge and skills, each expert will now look to devise and action local plans focused on delivering improved sales. The Product Experts have been enrolled to educate their colleagues about their designated product family and how best to use the products in them.
"This is the first step in making sure that our staff can give our customers the best advice when it comes to our products, in this way, our customers can be confident that they can use the product they have purchased, and that it is the best one for the job at hand."
Peter Jones, assistant branch manager at the Folkestone branch, was the first of Graham's staff to become a 'Product Expert'. Peter said: "I've been with Graham for 20 years but there's always an opportunity to learn more. As a result of the specialist training, I'm now the Heating Spares Product Expert for the Kent family, meaning I can put my expert knowledge to good use across the board."
www.grahamplumbersmerchant.co.uk