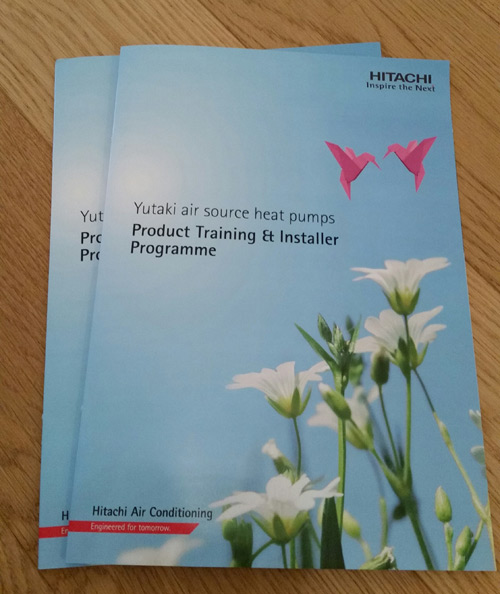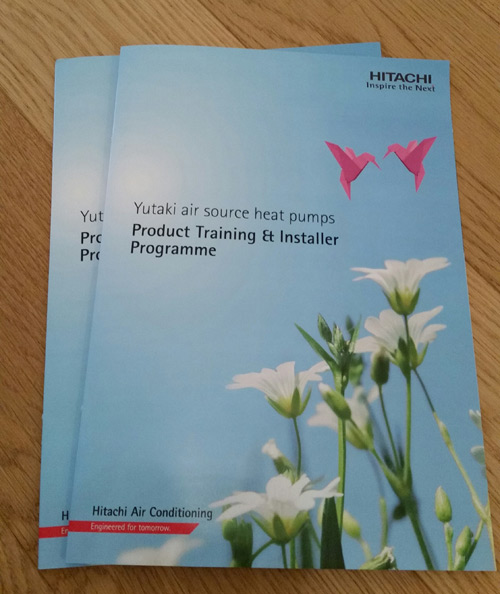 Following the arrival of new heating technical engineer, Andy Henson, earlier this year, Hitachi has completely overhauled the training programme for its Yutaki range of air source heat pumps.
The original single-day course has been updated and expanded to meet the needs of today's heating installers and will be replaced by two one-day courses covering the Monobloc and Split Yutaki heat pump products on alternate weeks or consecutive days, depending on customer requirements.
Hitachi is officially launching the new courses during the Heating and Renewables Roadshow which kicks off on September 10 in Coventry, with further dates in Exeter, Farnborough, Edinburgh and Manchester.
Commenting on the timing of the launch, heating sales manager, Andy Hooper said: "The new Yutaki training courses have been designed specifically for plumbers and heating professionals who are interested in the possibilities presented by renewable heating technology, specifically air source heat pumps, so the Heating and Renewables Roadshow is a great opportunity for us to reach exactly the right audience."
The courses will run from Hitachi's training aircademies in Maidenhead and Dublin, and from distributor Solfex Ltd's headquarters in Preston, Lancashire.
Hitachi Heating has grown its team throughout 2015 to meet increased demand for its innovative range of air source heat pump products, including award-winning monobloc Yutaki-M and Yutaki-S, Yutaki-S80 and Yutaki-SCombi splits.
"Feedback from the initial courses we've run has been really positive so we're confident that the new format and content will ensure that any heating contractors attending either Yutaki-M or the Yutaki Splits courses will come away with the skills and knowledge they need to correctly specify and install Hitachi's Yutaki products," concluded Andy Henson.