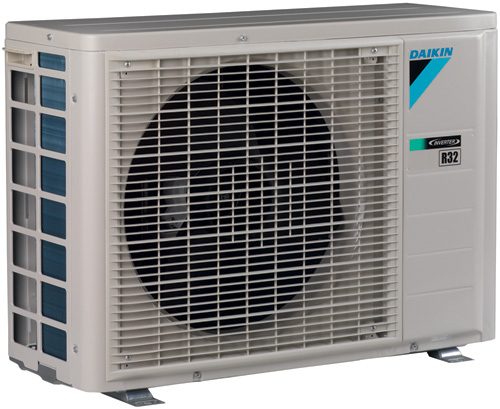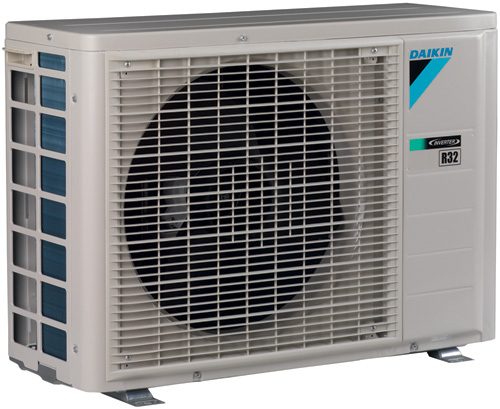 Daikin UK and specialist training provider, Business Edge, are working together to ensure installers are confident and competent when working with low carbon R32 refrigerant.
The Business Edge training facilities, which have been providing HVAC training courses for 25 years (including all categories of F-Gas qualification since 2009), are the first in the UK to provide engineers access to train on ten R32 split systems.
Following the introduction of the F-Gas regulations and the move towards using low carbon refrigerants such as R32, installer training is becoming significantly important to the HVAC industry.
As F-Gas qualifications need to be proven, for example, at wholesalers when purchasing HFC refrigerants and equipment, the need to update and upgrade F-Gas certification is necessary for many installers, with engineers of all ages requiring a 'refresh' in their refrigerant knowledge.
Working alongside Business Edge to encourage engineers to continue their professional development, Daikin UK supplied the ten Daikin FTXM R32 split heat pump systems now in use at the Business Edge training facilities, as well as training course material put together by Daikin UK's legislation expert, Graham Wright.
"Business Edge aims to provide comprehensive training in all the latest refrigerants," said Kelvin Kelly, training director. "With its high energy efficiency and low Global Warming Potential of 675, R32 is fast becoming a preferred next generation refrigerant and so we were keen to purchase these ten Daikin systems and invest in the training rigs to ensure our delegates gain the competence and confidence to deal with R32 out in the field.
"The R32 training facilities provide installers with the opportunity to work in controlled conditions through every stage of an installation; from running cable and pipework, pressure, strength and tightness testing pipework using inert gas, through to commissioning and leak checking the system before finally recovering all the refrigerant from the system."
Graham added: "Although R32 is only now starting to be used in large quantities, it is readily available from distributors, along with R32 reclaim cylinders.
"In an effort to encourage the renewable heating sector to move toward more environmentally friendly, low carbon refrigerants, Daikin UK is happy to work with training providers to make sure installers have the correct qualifications and importantly, confidence when approaching R32 installations.
"By utilising Daikin's training materials and proactive approach to legislation changes, Business Edge is the first company in the UK to provide practical hands-on R32 training sessions and certifications."
Alongside practical training, a classroom-based theoretical session provides engineers with vital safety knowledge specific to R32 installations, such as the required level of ventilation and the monitoring of potential flammable limits needed throughout the installation process.