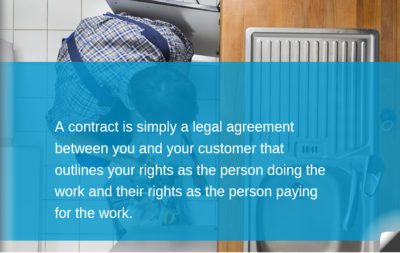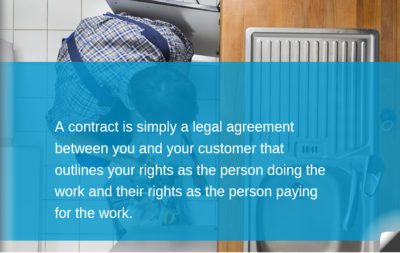 As anyone who's ever received late payment for a job knows, disputes with customers are an unpleasant and time-consuming experience that is always better avoided. Often, all it takes to make your business agreements run smoothly is the careful drafting of contracts from the beginning, so it really does make sense to gain a thorough knowledge of how these documents affect your day-to-day activities in the plumbing and heating industry.
Beginning with an explanation of exactly what contracts are, the Association of Plumbing and Heating Contractor's (APHC) online course, Contracts for Beginners, offers industry-tailored advice on business agreements, with real-life examples and interactive exercises allowing you to gain knowledge that's truly relevant to your day-to-day work. This course also covers essential topics including the difference between on and off premises contracts, how to draft terms and conditions, business contracts and documents related to pricing and payments, with handy downloadable models for use within your own business transactions.
Accessible 24/7 via our secure and easy-to-navigate website, this course offers you to gain vital knowledge without the need to travel to a learning centre. It always pays to keep your company on the right side of the law, and with this course priced at £25 + VAT for APHC members and £35 + VAT for non-members, there really is no reason not to enrol and increase your knowledge today. Simply visit: https://courses.aphc.co.uk/ and purchase Contracts for Beginners, and start your learning journey.