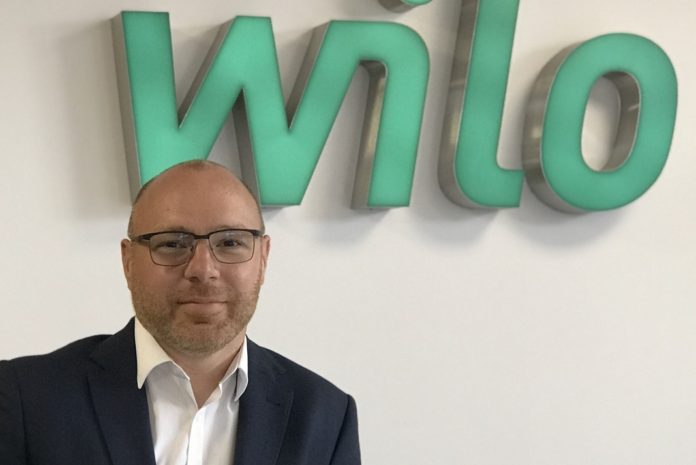 Water pump manufacturer Wilo UK has stressed the importance of water conservation and creating innovative, eco-friendly solutions to minimise water wastage and energy.
Today (11 May) marks Water Saving Week, an initiative started by Waterwise, an independent organisation focused on reducing water consumption in the UK.
The annual event aims to raise awareness of the issues around water use and share ideas and solutions to show how being water efficient can have a positive effect on communities, wildlife and reducing the UK's carbon footprint.
Lee Tebbatt, managing director of Wilo UK, said: "Water conservation means using water wisely and not contributing to unnecessary wastage. Using less water keeps more in our ecosystems, communities and helps to reduce the effects of climate change.
"With the aim of making complex technologies user-friendly, simple to use, energy-efficient and high-performance, Wilo is developing products that address the varied changes of our ever-growing society.
"One important area is the conservation of wetland habitats, which are essential to all life on earth. They teem with biodiversity, providing homes for many endangered species – around 40% of all species rely on freshwater wetlands."
Wilo has been working collaboratively with the UK Environment Agency to protect and enhance the countryside, helping to protect rare and endangered animals as well as managing the River Severn. Water levels on the river had been affected due to poor water management caused by excessive raw water extraction and dry periods, then high rain fall and run off water causing extreme highs and lows. This ineffective management of the river condition also impacted on the biodiversity.
To help improve this, Wilo designed and supplied K series borehole pumps using new engineered materials capable of withstanding the environment wear and able to control water depth and quality. With low energy usage and low operating costs, the water level control allowed species under stress such as water voles and trout to flourish within a stable managed environment.
Wetlands also form vital natural infrastructure, providing essential protection against environmental issues like flooding, drought and pollution, Wilo stressed.
The utilisation of rainwater was also described as a "smart, economical and environmentally friendly solution to water conservation".
By using rainwater, household budgets can be dramatically reduced with a saving of up to 50% on bills. The average person uses 130 litres of water per day but it was possible to save 71 litres of drinking water per person, per day via rainwater utilisation systems.
Lee added: "In the battle against climate change, the focus needs to not only be on installing energy saving products, but also maximising smart solutions that can actively change habits that have accumulated to years of water shortages and mass energy usage."
Wilo has also created the Wilo-RainSystem AF 150, an innovative pump which allows multi-family houses and small trade business to save their drinking water effectively pumping rainwater through its module. In contrast to the humble water butt, which typically captures about 200 litres of rainwater, a rainwater harvesting tank can easily filter and store up to 6,500 litres of clean water. What's more, the innovative technology of the Wilo pump can now be plumbed into homes existing pipework and the rainwater can be used to flush toilets and wash clothes. This means that water consumption can be reduced by as much as 40% according to the Rainwater Harvesting Association.