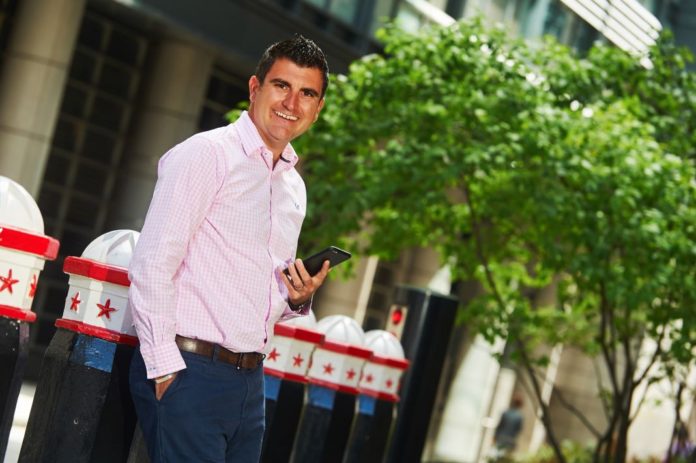 The smartphone revolution is no longer news – you can see it on every street and in every coffee shop. A large chunk of the population is pretty much always glued to their screens. However, when it comes to business, Powered Now CEO and co-founder Benjamin Dyer thinks that things have only just got started.
A few years ago when I co-founded Powered Now, people were pretty cynical about smartphones and computers being able to help plumbers and heating professionals.
That's now changed. Lots of people use their mobiles for invoicing and a lot have Gas Certificate apps as well.
NEXT STEPS
The smartphone is what has driven the use of computers that help trade businesses. It has a much easier-to-use interface and has the familiarity that comes from using it for Facebook, Maps and more. Adoption of smartphones in the trade industry has been led by gas and oil engineers. That's probably because these professions are more technology savvy. Therefore, some of the traditional barriers to getting started are lower.
With a lot of people already using simple invoicing apps and finding that they save time, it's good to ask what comes next. Is more of a revolution in the offing?
A BETTER MOUSETRAP
Things have moved on rapidly from the first invoicing systems. Nowadays, nobody wants to retype anything. With all of these systems, you should expect to be able to look up an address from its postcode, details of a company from companies house, phone numbers from your contact list and to never have to put the same product description in twice.
A simple invoicing system that doesn't minimise typing this way just isn't good enough anymore.
MANAGING A TEAM
For sole traders, there are definitely big benefits to be gleaned and the latest apps can do a lot more than just invoice.
However, it's people running businesses with 2-10 employees who have the most to gain. They don't have the powerful but expensive systems that larger companies use but they face many of the same problems.
All too often these companies already have some systems or apps. But go into their offices and there are still mountains of paperwork. The problem is that once you have a team to manage, you have to automate a lot more.
As a result, the apps that you need seem to grow exponentially. The good news is that the apps exist. The bad news is that there are so many that the number of different ones can become a nightmare.
To run your trade business, you might have running on your smartphone:
A contact management system for keeping track of customers, often known as CRM
A quoting and invoicing system
A tracking system so you know where your people are
A diary and calendar system to enable you to see the appointments that everyone has
A chat system so that your team can communicate with each other
A system for creating gas and oil certificates
A reminder system for letting everyone know when their certificates expire or a boiler service is required
A project management system so that all quotes, invoices, pictures, details of the work and costs are kept in one place
A time tracking system so you can see what time has been spent on which jobs. This should enable profit and loss by job to be calculated
A system for keeping track of expenses
Some accounting functions which include provision for Making Tax Digital returns to HMRC
This is a mind-bogglingly long list.
Forward thinking software companies, mine among them, are trying to simplify all this by putting the full functionality into a single system that can be used for any job. That way nothing has to be re-keyed and everything is kept in one place. It's much easier to understand too.
The smartphone is here to stay and love it or loathe it, its tentacles are making their way into the heating and plumbing industry. Like all change, you can embrace it or resist it. Of course, I am biased, but my urge is to embrace it. There's a lot of cost and time saving available for the taking.