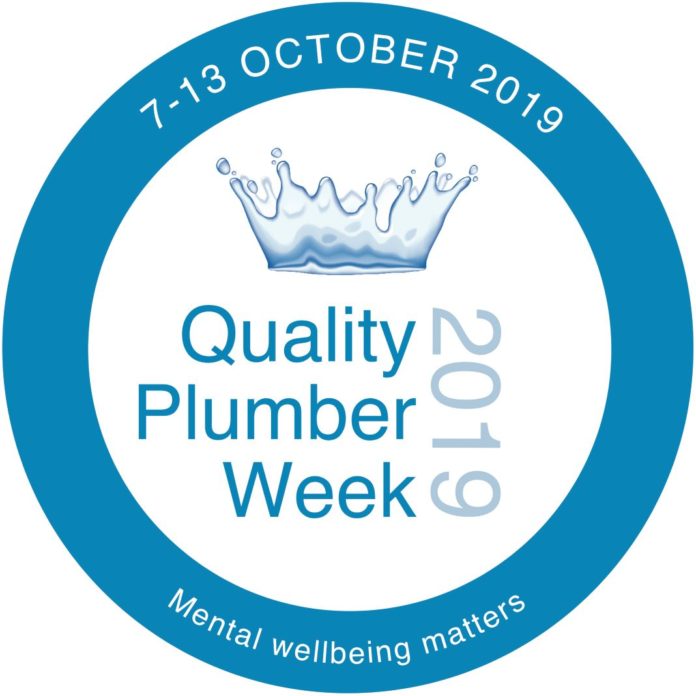 The Association of Plumbing & Heating Contractors (APHC) is hosting Quality Plumber Week (7-13 October), which this year focuses on mental health. HPM has this week posed a series of questions to APHC CEO John Thompson, who is also a volunteer listener with the Samaritans.
Firstly, it is important to say that it is possible to improve your own mental wellbeing, but there isn't a one-size fits all solution. You have to work at it and it starts with recognising and admitting to yourself that you have a problem. Once you have acknowledged this, you need to take time to think about and understand what negatively impacts your mental wellbeing and, where possible, what steps you can take to eliminate the things and people that negatively affect your mental wellbeing.
I recently spoke with Lee Woodgate a self-employed Plumbing & Heating Engineer and co-founder of MENtalk and he shared his experiences of what he does to help keep his mental wellbeing healthy.
He said: "Ensure you make time to do what makes you happy. For me going to the gym is a massive help. I also try to eat a healthy diet and control the amount of alcohol I drink.
"Get help, for me speaking to a psychiatrist helped hugely. Speaking to someone who doesn't know you can really help.
"Give yourself credit for what you've achieved. In my case I know not everyone can run their own business.
"Don't think about the whole day and what you've got to do. Take one step at a time. Firstly, get out of bed, then brush your teeth, take a shower, have breakfast, etc.  If you don't, the problem that you're putting off facing will still be there tomorrow.
"Don't feel you've got to do deal with the problem yourself. A problem shared is a problem halved. Speak to someone, a professional therapist, a friend, family member, even a customer, or contact a mental health charity like the Samaritans.
"Try and identify what impacts you negatively and eliminate these triggers. For me, social media can make me feel depressed as it can make me feel like my life is rubbish whilst everyone else's life is amazing. I do go on social media, but not as much as I used to and not when I'm feeling low.
"Where possible I put my phone on silent between 5-9 pm to give me uninterrupted time with my family. You need to be strong as most emails and text messages can wait until the morning."
If you're feeling down you can call Samaritans 24/7 on 116 123 or email jo@samaritans.org.
There is a Facebook Group called MENTalk where men can express how they're feeling and seek help from other group members who are experiencing similar issues with their mental wellbeing.
Installers and manufacturers can get involved with Quality Plumber Week by joining the conversation at #QPW19 on Twitter, Facebook and LinkedIn and by using the QPW19 logo as their social media profile image, which can be downloaded from www.QualityPlumberWeek.co.uk.