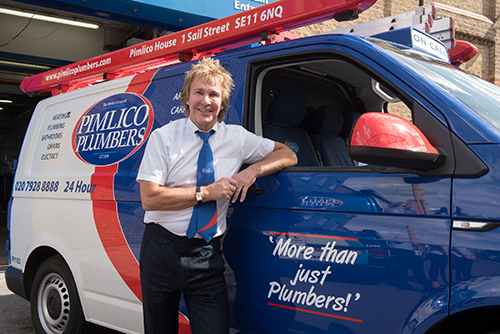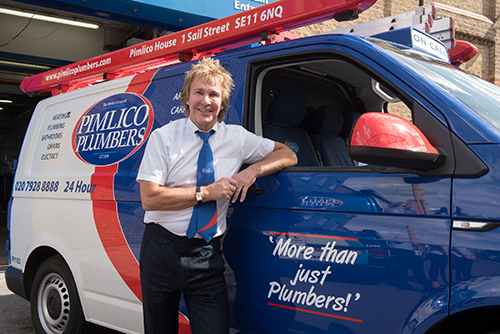 I left school at 15; I wish I'd left a year earlier. I started helping a local plumber called Bill Ellis when I was nine and he was a greater influence on me than any teacher could've hoped to be. He always had money in his pocket, drove a nice car and told me that if I learnt a trade I would earn lots of money and would never be out of work. Never a truer word has been spoken. As soon as I had the chance to leave school I took it, started a plumbing apprenticeship and the rest, as they say, is history!
A strong brand can help run the cowboys out of town. When I set up Pimlico Plumbers I quickly realised what branding really means. Having a recognisable name is one thing, but your brand has to have a strong and positive reputation, which comes from everything you do in a business. Plumbing has been blighted by cowboys who dragged the name of our beloved industry through the mud. I made a conscious effort to change that and make plumbing a respectable trade.
I wrote the bible and it's full of common sense. I created a handbook for all our staff that not only sets out working practices of the business, but what is expected of our people. Thanks to the 'Pimlico Bible' you'll never see a builder's bum on a Pimlico engineer or a dirty Pimlico van. It sounds like common sense, but trust me, it isn't always that common.
Meetings prevent quick decision making. I hate meetings. I prefer to have a quick discussion and if the idea is sound we go for it. I have a trusted team around me, which makes it very easy.
If you're going to try something new, be the best at it. It's a mantra we work to across every part of the business. We've added electricians, carpenters, drain specialists and domestic white good repairs to our core plumbing and heating business, which are all delivered to the same excellent standard. The same is true of our division on the Costa del Sol and our most recent addition, Pimlico Plumbing and Heating Merchants.
I believe in my brand and so do my team. Pimlico Plumbers is a very well-recognised brand. People across London 'van spot' our fleet and constantly post photos of them and their plumbing-related number plates like BOG1 and F1USH on my Twitter feed. All our people are proud to wear the Pimlico uniform and take pride in their appearance, which is a strong indication of their loyalty to the brand.
Even if you're small think big. Small businesses can create a brand that has an impact in their marketplace. If you're business offering is sound and offers something different or better and customer service is strong, the opportunities will present themselves. Just work hard and remain positive.