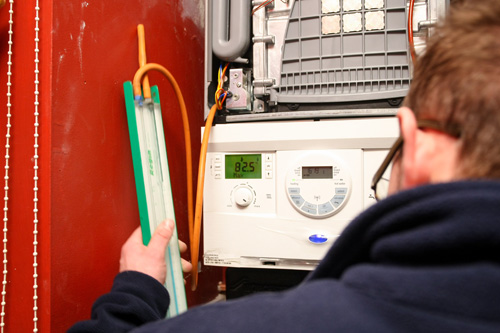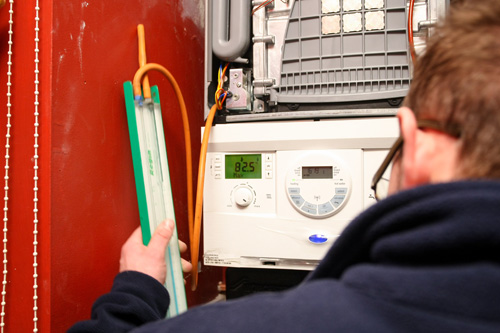 Martyn Bridges explains the checks that can be made to check the gas supply, and questions you can ask yourself to help diagnose the problem, and help resolve it for the long term.
1. Check the gas pressure
Check the inlet gas pressure to the combi boiler and see if it is correct – generally this is between 18.5 to 20mbar, however, the manufacturers' instructions should be followed. If that's found to be insufficient, the next step is to check the outlet of the gas meter, which should be at least 21mbar. If this reading is correct, the pressure drop between the meter and the boiler can be attributed to the pipework being either blocked or perhaps undersized.
2. Remove any blockages
Blockages caused by contamination of the gas supply pipe quite often occur when pipework has had to be threaded under floorboards, or through holes drilled in walls as part of the installation. That said, it's still important to take every step possible in ensuring pipes are sealed when the boiler is being installed, repaired or serviced.
3. Is the pipework undersized?
Incorrectly sized pipework should be very apparent when replacing a lower output boiler with one that is higher. A common example is when a regular boiler with a 9kW output, used to service a system incorporating seven or eight radiators, has been upgraded to a 30kW combi. This higher output boiler now requires three times the amount of gas to its predecessor in order to meet the same hot water demand, so it's important that the pipes are sized accordingly.
It's vital to gauge the size of the pipework during the installation process to make sure it is suitable, as replacing this after the work has been completed can often cause significant disruption and an unforeseen cost, which may be difficult to pass onto the homeowner.
4. Could the gas supplier be responsible?
In most areas, the gas supply is likely to have been the same for decades, and while this may have been suitable for the previous boiler, the installation of a new high output combi can highlight an insufficient gas supply to the property.
Identifying whether or not this is an issue is a simple case of placing a U-gauge or similar on the gas meter, which should show at least 21mbar from the outlet for a sufficient supply. If the reading comes in at any lower than this, there is little you can do. Instead, the homeowner must contact the network supplier for the area, who is then responsible for resolving the issue.