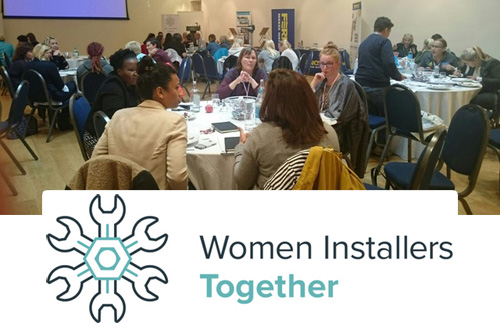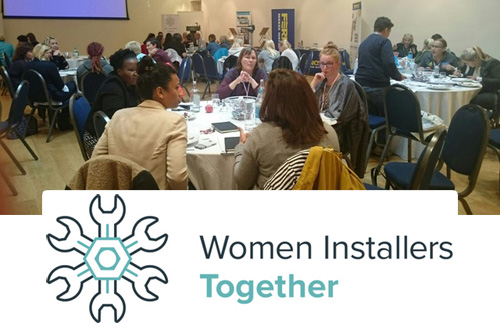 Following the success of last September's Women Installers Together Conference event organiser, Stopcocks Women Plumbers, together with event partner, Polypipe Building Products, has announced the date, venue and headline speakers of the 2018 conference.
The Building Centre in Bloomsbury, London, will host the event on Wednesday July 4, 2018, the theme Independence being celebrated.
Speakers include Olympian marathon kayaker, Anna Hemmings MBE, and founder of Stopcocks Women Plumbers, Hattie Hasan.
Hattie said: "The feedback from delegates and sponsors was so positive we're going to make the WIT Conference an annual celebration of women plumbers and gas engineers. There has never been such a big gathering of women in the plumbing industry and we're going to grow it and grow our visibility in the sector year on year.
"Female gas installers and women plumbers are making great strides, but our job won't be done until every woman and girl who wants to work in this great industry is able to compete on a level playing field."
Rachel Smith, of Polypipe Building Products, said: "We're really pleased to be the event partner for the second annual Women Installers Together conference. There is a widely acknowledged skills gap in the plumbing and heating sector which is only set to widen as time goes on.
"We believe that breaking down barriers to entry for women who may otherwise not have considered this profession, will go a long way towards ensuring that the plumbers of tomorrow are qualified, professional and more representative of the UK as a whole."
If you wish to sponsor the Women Installers Together conference, keep up-to-date with the latest news from the event, or to sign up to attend, click: http://eepurl.com/dhY0Jf