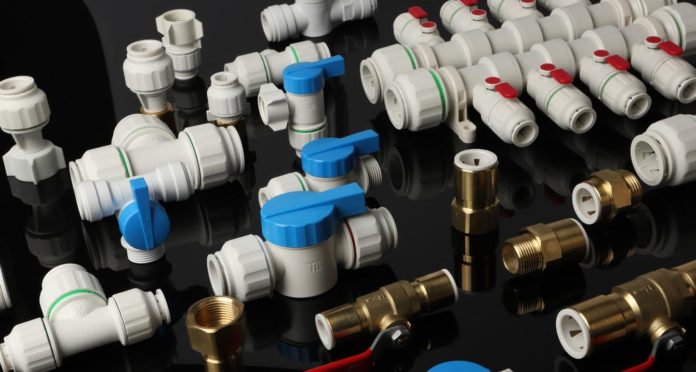 The technology in Twistloc push-in fittings offers greater security and efficiency compared to other traditional fittings and valves, giving you the reassurance that the products you're installing are built to last. The range of fittings and valves have been designed with a unique and patented visual colour connection, ensuring that the joint is secure. Twistloc products are certified for use with PEX, PB and Copper, making it easy to combine different types of pipe for repairs and for new installations. Our products are easy to install and can help to substantially save labour time.
Key features and benefits:
Simple and Easy to use
Secure connection indicator
Demountable and reusable
For domestic plumbing and heating systems
For use with PEX, PB & Copper pipes
50 year guarantee
Twistloc products are a one step, fully demountable and reusable push-fit plumbing system, which combines both push-fit and twist locking technology to offer a leak-free joint and guaranteed peace of mind.
Twistloc products have been tested and approved in accordance with WRAS, Kitemark and NSF and are manufactured to ISO 9001.
Various independent tests have proved that Twistloc products are resistant to temperatures and pressures far beyond the normal operating ranges.
The secure connection indicator means that once the green band can no longer be seen, you'll have absolute certainty that the joint is properly connected. This means you can rest assured in the knowledge that you won't have to worry about leaks due to imperfect joining. The secure connection indicator is patented by our manufacturer to not only make installations easier and safer, but also straightforward and simple to use.
Twistloc products must be installed to the correct plumbing regulations. Follow our installation guide for further information on correct fitting.