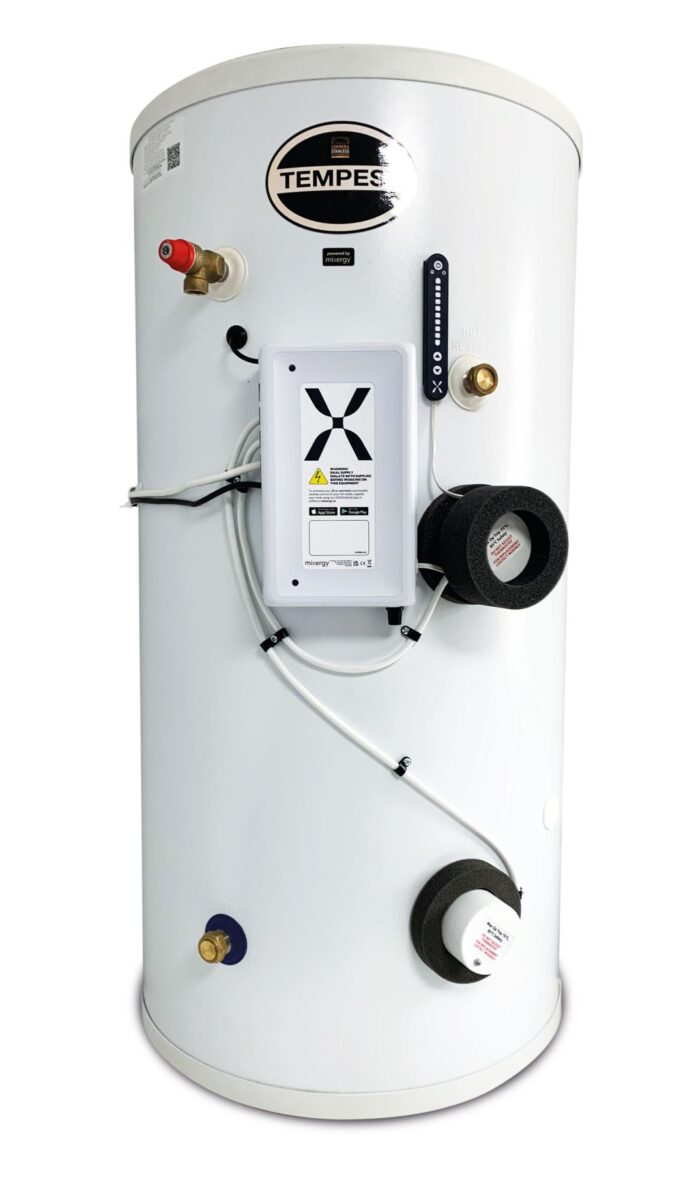 Introducing the new 'Tempest powered by Mixergy' smart hot water storage cylinder. An addition to the extensive Telford Tempest range, this revolutionary hot water storage cylinder incorporates a smart connected app which allows hot water production to be controlled from anywhere.
'Tempest powered by Mixergy' quite simply offers you the best of both worlds – the quality and performance that is synonymous with a Telford Tempest hot water storage cylinder, together with the advanced Mixergy technology, which transforms the humble hot water storage cylinder into a smart internet connected device.
Renowned for their superior quality, 'Tempest powered by Mixergy' hot water storage cylinders are manufactured in the UK from duplex stainless steel and come with a lifetime warranty. Available in indirect, direct and slimline options in capacities of up to 500 Litres, the hot water cylinders are air source heat pump ready. Supplied with spare connections that are ready for installation as and when required, this future-proofs them for a changeover to a low-carbon heat source.
The addition of the innovative Mixergy technology, which incorporates a pre-fitted control panel, enables the homeowner can see how much hot water they have at any time. Via smart technology they can control their hot water requirements from anywhere and at home through voice control with an Alexa or Google Home device. By taking advantage of machine learning within the Mixergy app, the production of hot water will automatically adapt to the schedule of the home, making it smarter and more energy efficient. The 'Tempest powered my Mixergy' hot water storage cylinder is EST verified and can give a saving of up to 20% on hot water bills by only heating the water required. Featured in the SAP Appendix Q database, the cylinders can also enhance EPC ratings and are smart tariff ready.