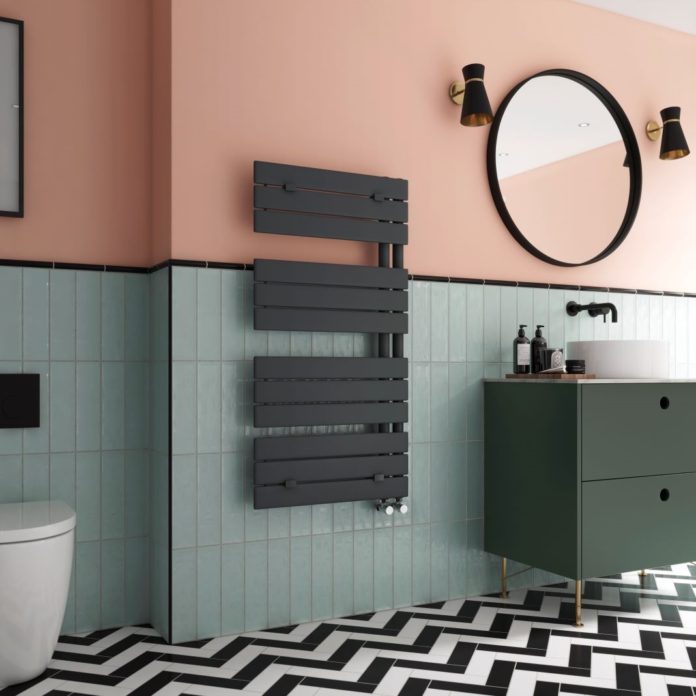 Leading radiator manufacturer Stelrad Radiators has launched a new radiator collection of existing and new radiators under its 'Boutique' branding, offering a comprehensive, premium range of living space, kitchen and bathroom products.
The new collection is accompanied by an impressive new 116-page brochure and its own stylish section of the new web site. This collection offers the marketplace the widest range of styles and by far the largest selection of sizes of specialist decorative and designer bathroom and kitchen radiators on offer from any manufacturer in the UK.
You'll find familiar and welcome products in the new Collection – with names such as Caliente, Concord (pictured) and Column – but equally you'll find new styles and names such as Como and Lecco – products exclusive to Stelrad, along with Silhouette as well as new additions and designs for established styles like the Concord Side Concept and Concord Side Chrome – and even Concord Chrome Vertical. The UK's no.1 brand in the radiator market is adding style and appeal to the kitchen and bathroom and adding colours and chrome finishes to add to the sparkle.
The addition of a wider range of vertical radiators recognises the demand for narrower, taller radiators that need to fit a smaller radiator footprint. Small on space, but bigger on style is the name of the game and every radiator in the collection offers a quality heating appliance – not just a good looking, aesthetically pleasing design for any room. These radiators provide quality heating for the space in which they sit – not just a towel warming facility – but a space heater to provide comfort for the kitchen or bathroom where they're installed.
Most of the Boutique Collection can be ordered in up to 36 colours if you can wait a while for delivery – but there's a wide range of options now stocked in anthracite grey from stock, which can blend so well with other décor and add that additional style to many bathrooms and kitchens.