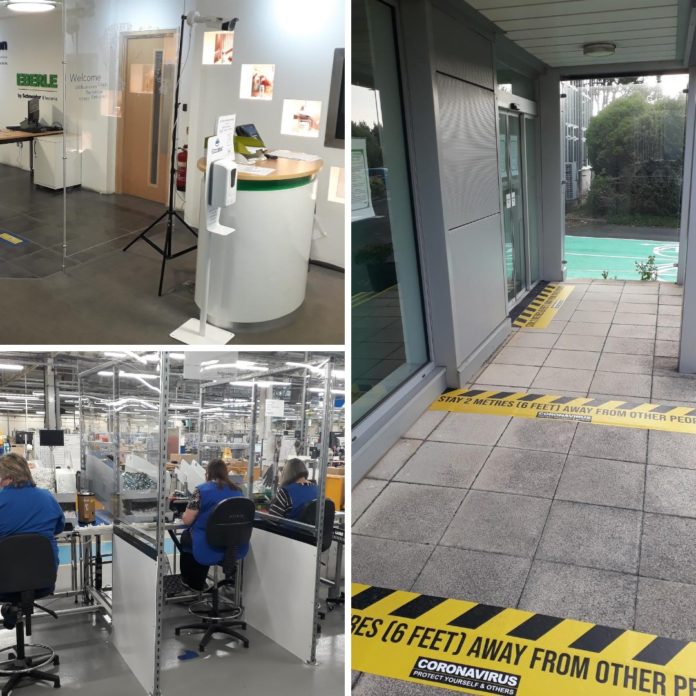 Amidst the lockdown measures, supporting the installer community was a key priority for British manufacturer Drayton. Factory operations were maintained throughout, thanks to additional safety measures, ensuring stock availability of key products required for essential work.
Drayton implemented a number of safety measures to ensure the production of some of the most recognisable products in the heating industry was not impacted. From temperature monitoring upon arrival at Drayton's HQ in Plymouth, through to reconfiguring productions lines to enable social distancing and installing perspex protection on factory work stations, Drayton avoided any disruption for its customers and continued to fulfill orders on Drayton products as usual.
Thanks to its British manufacturing capabilities, installers got peace of mind that the products they rely on could still be accessed as usual. This applied to the full Drayton range, all manufactured in Plymouth, including the iconic TRV4; Digistat room thermostats; Lifestyle programmers and timeswitches; and its smart heating control system, Wiser.
In addition to maintaining product supply, Drayton also helped installers stay connected by launching The Drayton Community. This Facebook group provided a forum where members could access regular free training on the Drayton product range, engage with their peers, and stay updated with the latest industry updates and Drayton news.
By quickly implementing new factory operations, launching a Facebook group and providing online training, Drayton ensured that heating engineers and electricians had all the necessary tools and support needed to carry out essential work during lockdown.
The Drayton Community continues to be a great place to keep up-to-date with all the latest news and training. To join the conversation visit www.facebook.com/groups/TheDraytonCommunity/.