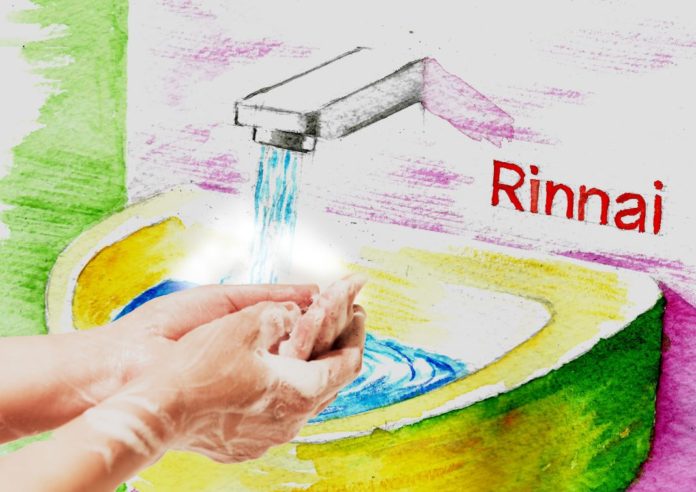 Rinnai is introducing new services centred on social distancing for installers – in addition to continuing its dedicated operational support to essential works, plus the provision of FREE audits on hot water supply systems and technical guidance on legionella testing for bringing systems back into service.
The new social distancing aids from Rinnai allow remote viewing of plant rooms used via an App on any standard iPhone or Android simply by clicking a link. It allows the installer and Rinnai, in real time, to view a site and plant room to provide the best solutions for hot water delivery.
Another innovation is the 'Help Me Choose' facility – simply visit www.rinnaiuk.com and follow the instructions related to your projects and the company will respond with a full specification.
Provided there is a constant supply of gas and water the Rinnai units are guaranteed to supply temperature accurate hot water in unlimited quantities for all hygiene regimes in all types of healthcare sites or temporary accommodation.
Rinnai's Tony Gittings points out: 'We can also offer a number of other services such as a system health, Legionella procedures, commissioning advice and much more.'
The Rinnai services for restart and continued essential works are: –
Service and system health checks readily available
Restart kits are readily available
Spares stock – readily available
Rinnai's Runcorn UK HQ emergency weekend opening and sales support – open for any emergency / essential equipment provision of new units and for spares.
Weekend operational & technical support help line – simply call 01928 531870 and select sales and if the call is not answered immediately leave a voicemail and the company will respond within an hour.
Collection of new units/spares from Runcorn HQ for Saturday and Sunday. All will adopt 'safe distancing' in any contact for this or deliveries.
Emergency delivery on working days and weekends / out of hours – under "essential works" circumstances and, where possible, Rinnai will readily offer a delivery service to site.
Out of hours and weekend technical support –simply call 01928 531870. Response will be within one hour between 0800 – 22:30 / 7 days a week.
Email engineer@rinnaiuk.com and sales@rinnaiuk.com