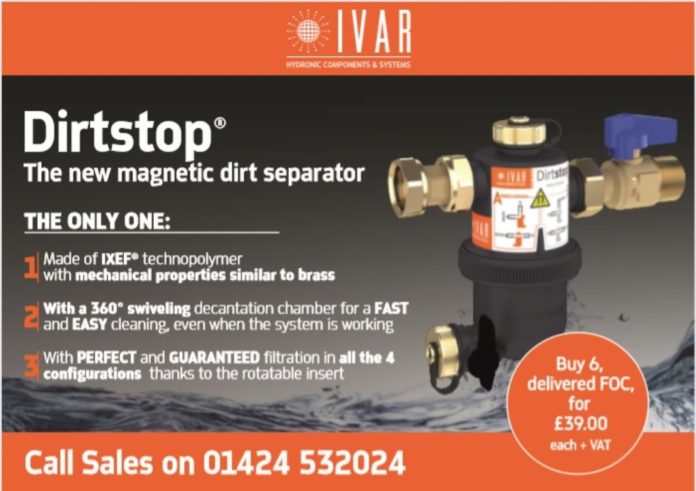 Hydronic components and systems company Ivar has launched a new offer for its Dirtstop magnetic dirt separator, offering six for £39 each.
Made of IXE technopolymer with mechanical properties similar to brass, the Dirtstop has a 360° swiveling decantation chamber for a fast and easy cleaning even when the system is working.
The separator boasts "perfect and guaranteed" filtration in all four configurations thanks to the rotatable insert, the company added.