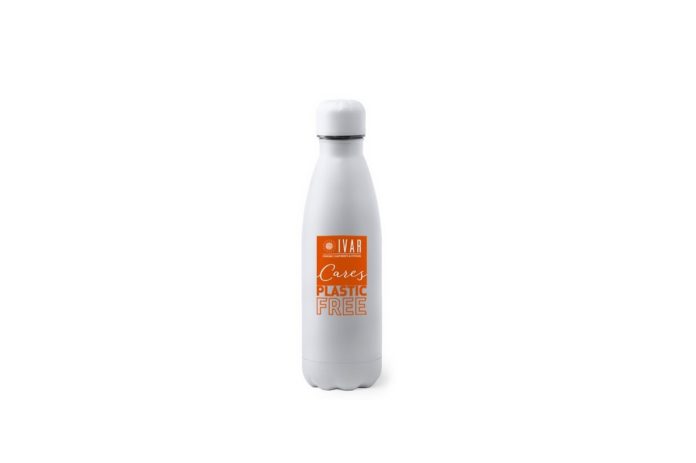 Now more than ever, sensitivity to environmental matters is growing, and with it a culture of reuse and recycling. IVAR's green revolution continues with greener water bottles.
Reusable, practical and also attractive, IVAR designed these water bottles as giveaways which will help reduce waste and encourage a plastic-free culture. The company is initially ordering a production run of 1,000 aluminium water bottles, which will help reduce the huge quantity of plastic cups and bottles used each day in its headquarters, consequently also reducing the CO2 emitted in their production, transport and disposal.
Environmental protection is at the heart of IVAR philosophy and an integral part of this business management. All its activities are guided by a strong environmental responsibility.
IVAR has always believed and invested in a sustainable development policy through strong environmental responsibility, from the point of sourcing raw materials to choosing packaging, every stage and each process is carefully examined and optimised to save energy and materials with the aid of the best available technology.