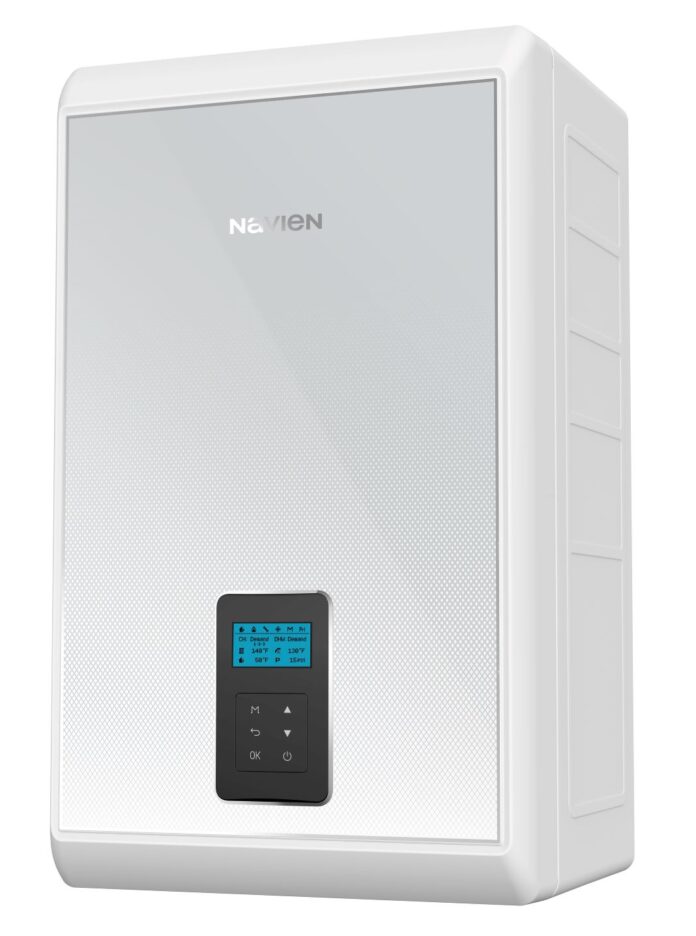 Navien has launched the game-changing NCB700 combi gas boiler, the first product of its type capable of delivering hot water to three bathrooms simultaneously.
Shattering all preconceptions of a combi boiler's suitability for large properties, the NCB700 cleverly maximises recirculation of domestic hot water (DHW) in applications to significantly reduce water wastage and offer flow rates up to an industry-leading 22 litres per minute (at 35°C temperature rise).
The new boiler features an outstanding turndown ratio of 15:1, is hydrogen-ready and can also achieve ErP A+ when used with Navien's Smart Plus controller. It is available in two models capable of delivering up to 41kW and 54kW of hot water respectively.