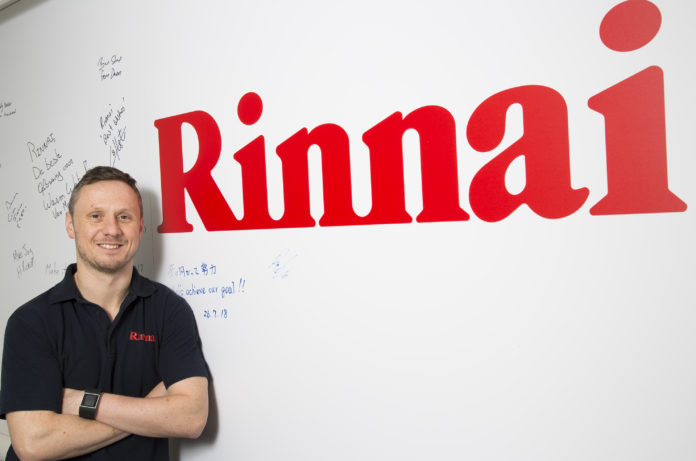 Rinnai is gearing all its operations, products and services to meet and exceed the temperature accurate hot water delivery needs of all healthcare, foodservice, commercial and industrial sectors as planning starts for the coming winter.
"We all need ready access to continuous supplies of safe, useable hot water and soap to ensure clean and sterile indoor environments throughout our daily lives to minimise any infection. This is paramount," said Rinnai Operations Director Chris Goggin. "We must closely consider the design of the provision of hot water services which incorporate heat engines to provide limitless volumes of hot water AND provide that hot water at the precise temperature needed."
Hot water temperature, precision and control are now being stated as major factors in the design, specification, and installation of any hot water delivery system. Reports have emerged from specific industries and sectors, such as laundry for healthcare and care homes, that the temperature of the hot water is critical to the cleaning and disinfecting process to render the possibility of transmitting the virus as near to zero as possible.
Rinnai has responded to the present conditions with a range of new products and initiatives which allow end-users virtually instant access to the supply of continuous flow hot water heating units and systems.
Provided there is a constant supply of gas and water, all Rinnai units are guaranteed to supply temperature accurate hot water in unlimited quantities for all hygiene regimes in all types of sites for healthcare, care homes, food handling and production, industrial production, food handling, industrial laundry, mobile hygiene units or temporary accommodation.
New products & services from Rinnai have included:
Remote monitoring Systems allowing site access for specification and maintenance needs
Hot Water Energy Audits for end-users
Restart kits for those sectors emerging from lockdown
Site Costs Comparisons including capital and operational expenditure reviews, lifecycle costing and carbon footprint analysis
Handwash stations capable of 900 handwashes per LPG bottle
Legionella advice & procedures for restart of continuous flow systems