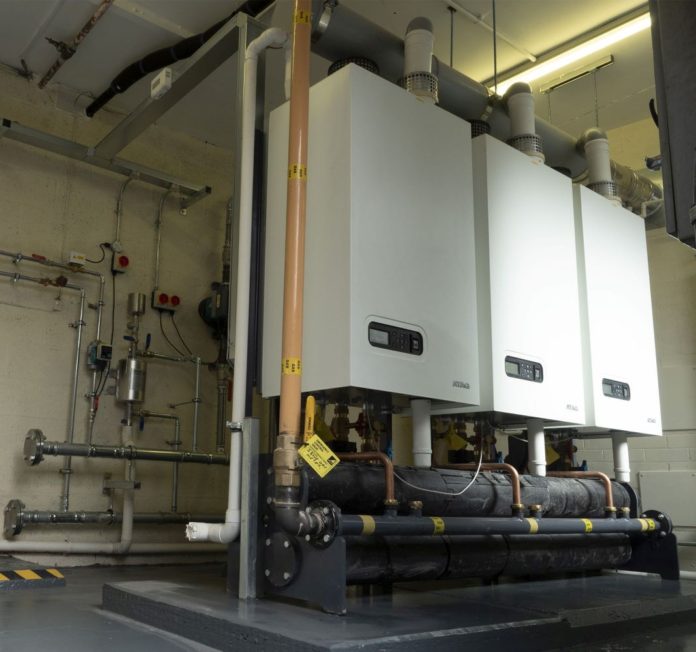 ATAG Commercial has supplied three XL140 boilers to The Birtenshaw Group at their Firwood Site in Bolton, as part of a major upgrade of the existing heating system.
The Birtenshaw Group provides a unique range of services for children and young adults with special educational needs and disabilities. The three XL140 free standing in-line units were installed by Medway Heating Limited in early 2021 and now supply heating and hot water to the whole Firwood site.
The site includes an independent specialist college for 18–25-year-olds in Bolton, as well as an enrichment day service, a sport and activity centre plus a children's short break centre. The Birtenshaw Group has been committed to 'Transforming Lives' of young people in Bolton and the North West for almost 65 years.
Mark Owen, Senior Project Manager at Medway Heating, said: "The XL140 units were chosen for a number of reasons, but one of the most important was their high levels of sustainability and 90% efficiency. This was definitely the perfect example to showcase what ATAG Commercial does best, and as I've previously used the company's boilers before, I know I can rely on them to provide great aftersales support."
The XL140 is a highly efficient gas-fired boiler which boasts impressive levels of performance and reliable engineering. This is complemented by an extensive selection of modular installation and cascade options, which make them quick and simple to install, with multiple sizes and configurations possible.
With options for wall mounted in-line, free standing in-line and back-to-back arrangements, the ATAG XL140 boiler can be fitted in a wide range of modular installations. All units are equipped with connections for flue gas and air inlet (parallel tubes), allowing for both open and room sealed arrangements. The XL Series from ATAG Commercial is available in outputs of 70kW, 110kW and 140kW, with all models benefitting from low NOx values.