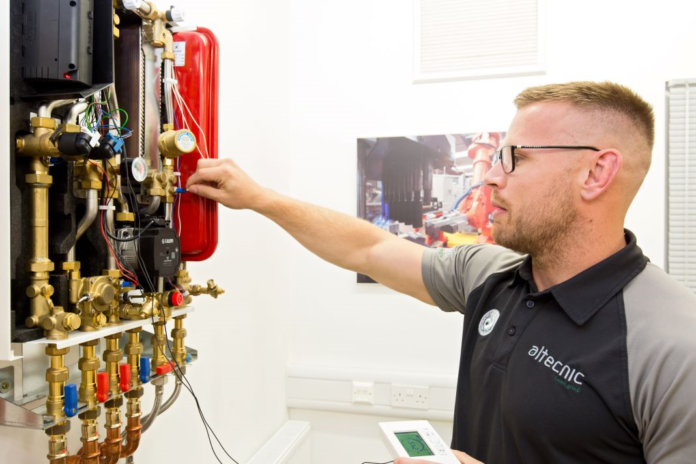 The Altecnic SATK32107 Heat Interface Unit (HIU) records industry beating results during rigorous 'UK Standard for Heat Interface Units' test, coordinated by the Building Engineering Services Association (BESA).
Independently tested, the SATK320107 delivers industry leading efficiency.
The SATK32107 HIU is specifically designed to achieve maximum efficiency on low temperature / heat pump lead networks and recorded the lowest VWART and annual primary flow rate on the low temperature tests out of the twenty-three HIU's previously put through the standard – a mark of a highly efficient HIU.
Neil Parry, Head of Specification, says: "We are delighted with the performance results of the SATK32107, confirmed by the BESA test. Efficient HIUs are crucially important on any heat network, but even more so, if it is a low temperature heat pump network. This is also highlighted within the latest revision of CIBSE CP1 (2020)."