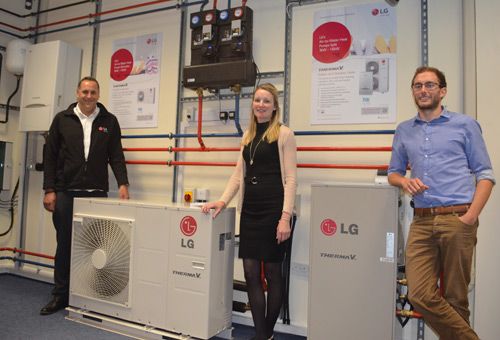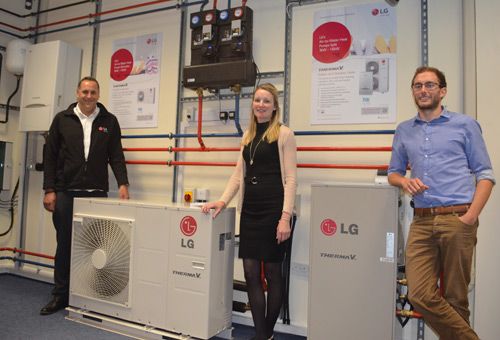 Air conditioning and energy solutions specialists LG, has welcomed a new distributor to its ranks with the arrival of Bublshop based in Dorset.
The new distributorship will be focusing on the sale and promotion of the LG Therma V air to water heat pump range and has already set up an impressive training centre at its base in Gillingham and begun training with customers.
It is planning to target commercial LG heating system opportunities, in particular from 25kW upwards, and brings experience of linking these to solar PV installations to maximise energy benefits to customers.
Bublshop is committed to quality installation and sees training customers as a key function of its role for the manufacturer.
Martin Perrin, technical director at Bubleshop, said: "We take what we do very seriously and have made a serious name for ourselves in the area as competent renewables specialists.
"We were delighted to be confirmed as the latest LG distributor and we are committed to pushing the excellent products they offer here locally, but also to a much wider target marketplace across the south west and nationally.
"We already have customers as far afield as Scotland, coming down to take advantage of the training we provide and that's something we are looking to build on in the months ahead. We have been hugely impressed by the levels of support we are getting from LG and we're confident we shall see their equipment making a name for itself as we specify it for customers from now on."

LG's Kamlesh Vadukal is equally pleased to welcome Bublshop on board: "This is excellent news and we're confident we can work closely with Martin and his team to provide the right responses for customers and to offer the training and support that will see LG equipment heading down to Dorset in ever increasing quantities."