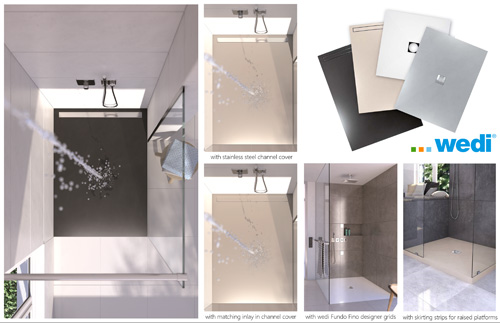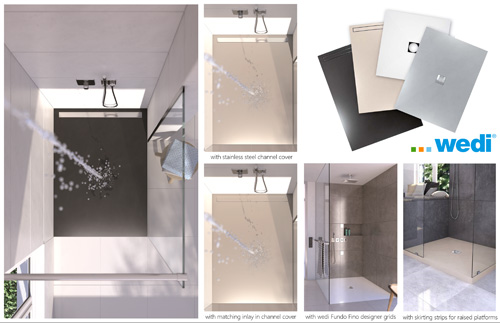 Developed by the European leader of innovative wetroom solutions, the new ready-to-fit Fundo Top is a high-quality alternative to traditional tiling without compromising on quality or watertightness.
It represents a major turning point for the wedi brand, as for the first time wedi offer a finished surface solution to their customers – a ready to fit cover, perfectly adapted to the slopes and dimensions of their most popular ranges: Fundo Primo, Fundo Plano and Fundo Riolito neo.
The one-piece seamless element is made of a 6mm thick mineral material which feels warm and silky to touch, is non-slip and antibacterial. Currently available in 4 colours and in various sizes.
Visit www.wedi.de/en/products/building-systems/floor-level-showers/wedi-fundo-top/