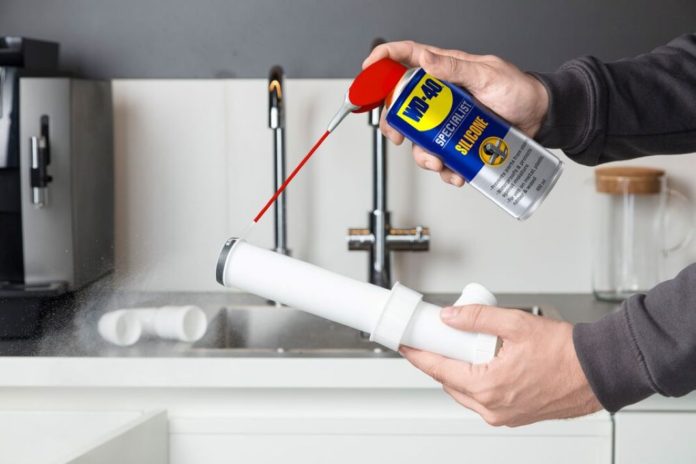 WD-40 Company has redesigned its Specialist product range to mirror its iconic WD-40 Multi-Use Product.
Early research has indicated by bringing the Specialist range in line with the iconic WD-40 branding, professionals were instantly 26% faster at finding the product they were searching for.
The WD-40 Specialist line was first launched in 2011 to provide a professional-grade range of lubricants, greases and cleaners for use in industrial settings.
As of last month, each of the ranges' nine products – High Performance White Lithium Grease, Long Lasting Spray Grease, Anti-Friction Dry PTFE Lubricant Spray, High Performance Silicone Lubricant, Fast Drying Contact Cleaner, Fast Release Penetrant Spray, Fast Acting Degreaser Spray, Multi-Purpose Cutting Oil and High Performance PTFE Lubricant featured a new branded typeface.
Kal Kozomos, digital e-commerce manager at WD-40 UK, said: "Our range of Specialist products have been constantly evolving since we originally introduced them in 2011. All have been developed for specific needs within the professional and industrial environment.
"When we surveyed our customers on how we could make further improvements, the feedback was that the products themselves were faultless, but they often found it difficult to differentiate between our cans, and the others on the shelf. Bringing the design of our Specialist cans in-line with Multi-Use Product, which is instantly recognised around the world, seemed the obvious solution – and one that has had an instant effect."