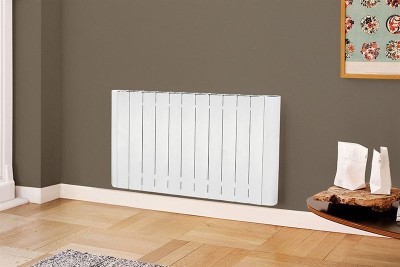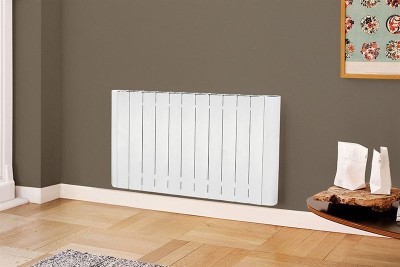 Electrorad, one of the UK's leading suppliers of electric heating systems, has upgraded its popular oil-filled Vanguard range with new aluminum models. These incorporate a mica-coated ceramic plate to help deliver improved heat retention and to provide a totally leak-proof electric heating solution.
While the mica coating acts as an efficient electrical insulator and thermal conductor, the thermostats have also been upgraded from relay to triac to ensure even greater accuracy of the room temperature control. Triac also guarantees a completely silent operation with no clicking sounds when switching on or off. All models remain 100% energy efficient and offer controllable warmth with nine pre-set programmes and user settable options to suit a variety of lifestyles and preferences.
Managing director at Electrorad, Richard Brown, said: "To ensure that our products remain of the highest quality, we have invested heavily in the latest technology to provide aluminum radiators that are guaranteed to be 100% leak-free. It's a win win for our customers as these heaters look exactly the same, but deliver improved performance for the same unbeatable price.
He continued: "Aluminum radiators not only provide rapid warmth, but they are also extremely lightweight. They provide a modern alternative to traditional gas central heating systems and out-dated storage heaters. With a five-year guarantee on the body and two years on components, installers and users also have complete peace of mind."
Vanguard is suitable for all electric heating installations and storage heater replacements. Featuring a contemporary design, these models use less wall space than other aluminum electric radiators, and are available in power ratings from 600 to 1800 watts. Vanguard radiators provide more heat power than many competitors for a given radiator size.
Vanguard is perfect for whole home heating and uses the latest in digital electronic thermostat technology to offer controllable warmth, allowing different temperatures to be set for different times of the day. Its built-in thermostat is accurate to +/- 0.5 °C and helps maximise energy use.
Manufactured to the highest engineering standards and with no need for a circulation pump or any moving parts, Vanguard is certified to the highest standards of certification for safety and quality control with CE accreditation as standard.
Vanguard is available via a nationwide network of electrical wholesalers. For further information visit: www.electrorad.co.uk.