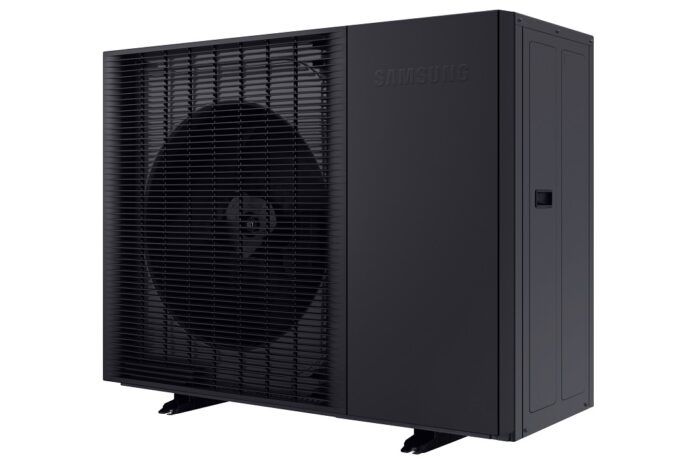 Samsung Climate Solutions has announced that its full EHS Mono HT Quiet range (8kW, 12kW, 14kW) has achieved 65Co high temperature rating on MCS.
The 8kW (AE080BXYDEG/EU) tested at SCOP 2.82 at 65 Co, the 12kW (AE120BXYDEG/EU) tested at SCOP 3.01 at 65Co, and the 14kW (AE140BXYDEG/EU) tested at SCOP 3.03 at 65Co.
Joseph Raftery, heating product manager at Samsung Climate Solutions, said: "Since MCS have changed the threshold for heat pump listing, from 2.4 SCOP to 2.8 SCOP, this has made listing at 65Co  extremely difficult to achieve. With the support of our fantastic R&D facilities, Samsung Climate Solutions rose to this challenge.
"This has resulted in a heat pump, the EHS Mono HT Quiet, that can deliver total performance down to -25Co  ambient conditions, as well as high temperature capabilities, and of course, it's Samsung's quietest heat pump yet and Quiet Mark certified.
"We are truly proud of this amazing evolution in heat pump technology and performance."