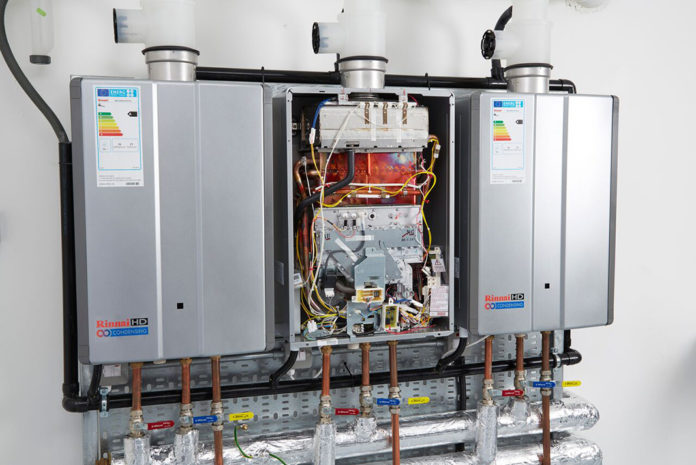 Rinnai UK, a registered provider of CPD courses, has implemented a series of training modules which are specifically designed to engage with heating engineers & contractors. The courses are all aimed at objectively showing the energy saving benefits of gas fired continuous flow hot water heaters.
With Rinnai now fielding the only complete and comprehensive range of highly efficient ErP labelled A-rated continuous flow water heaters – from the smallest domestic models through to super-size industrial units – the demand from engineers wanting more knowledge of the appliances is increasing.
The company is offering tailor-made, flexible courses that allow engineers the opportunity to explore at first hand the practical and energy saving benefits of continuous flow gas fired water heaters and familiarise themselves with the technology.