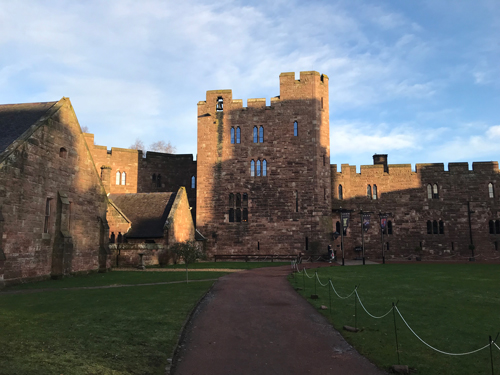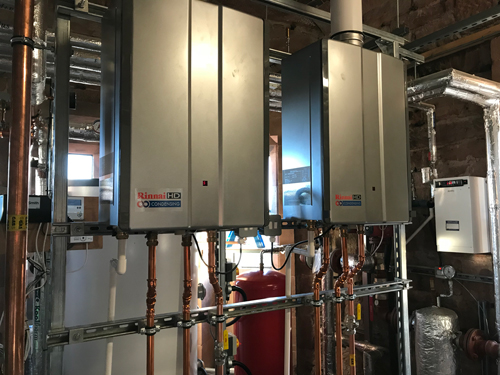 Rinnai, the UK's leading manufacturer of continuous flow hot water heating units and systems, has recently completed an installation at Peckforton Castle in Cheshire, replacing the old direct fired stored hot water system.
Two HDC 1500i units were linked to solar panels as the main hot water heating source by contractor A P Mitchell.
Both Rinnai HDC1500i internal and external units turn in an impressive energy performance of 105% net efficiency. They can also be cascaded into Infinity Plus modules comprising of a minimum of two HDC1500 units – any number of modules can be manifolded, therefore, the capacity for never ending 'cascading' hot water is infinite.
Installation is straightforward and simple – each module of Infinity Plus cascades for the Rinnai HDC 1500i comes with its own precision engineered rack, so there is no need to fabricate one or partake in adding pipework right up to the appliances. Simply connect the services pipework and the rack system will eliminate these time-consuming plant tasks, streamlining the installation and helping keep remedial costs to a minimum.
A major benefit onsite has been the savings on fuel over other forms of water heating solutions, this has been achieved by the added advantage that Rinnai systems will only raise the temperature of the water if required and that these smart condensing water heaters will only increase the temperature by the precise amount needed. This ensures that any solar gains are maximised and 'boosted' by a secondary heat source thus guaranteeing the optimisation of both technologies.