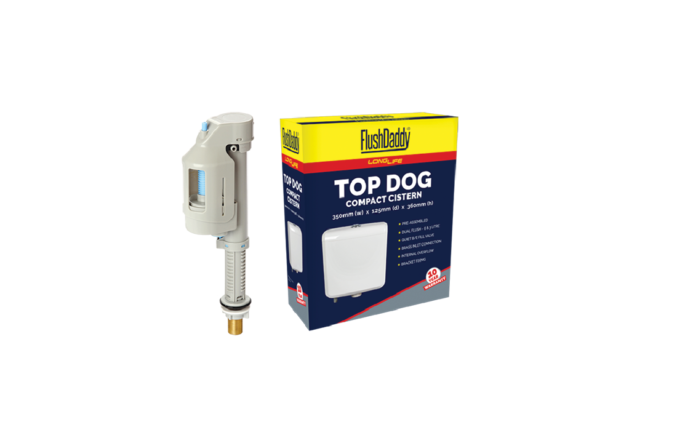 The FlushDaddy range from HPM Homegrown sponsor Mark Vitow Ltd offers unrivalled value for money on cistern spares.
The T68 LongLife Bottom Fill Valve is the only valve on the market to offer 'Twist N Click' technology, enabling the change of a washer in just 5 seconds!
Features include a slim easy-fit design, encased float to eliminate snagging, water-saving delayed fill action and a domed washer for a perfect seal.
The T68 offers a one-size-fits-all solution due to its adjustable height. In fact, all FlushDaddy products are universal and will fit the vast majority of installations. Flushing Marvellous!
Tested to 250,000 flushes and backed by an incredible 10 year warranty, it's easy to see why the T68 is a best-seller.
In stock or next day at most independent merchants.