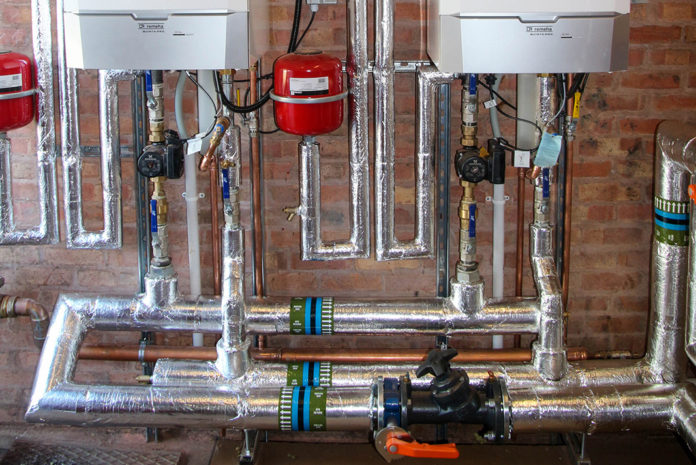 A leading international property, infrastructure and construction consultancy company has selected Remeha Quinta Pro boilers as the 'obvious choice' to improve the reliability and efficiency of the heating service at its re-opened offices in Wolverhampton.
RPS Consulting is part of the RPS Group which employs around 2,000 people in the UK and Ireland and 5,000 around the world. Now this division, which provides building services, architecture, civil engineering, and landscape architecture consultancy services, has relocated to its former offices in Wolverhampton.
The firm focuses on improving energy efficiency in the built environment. So, on finding that its offices were relying on a dated, inefficient cast iron boiler and burner for heating, RPS Consulting were quick to act.
David Callaghan, RPS operational director, explained: "The existing boiler was extremely inefficient and wasteful. There was therefore a sound business case for replacing the old non-condensing boiler with high-efficiency, low NOx condensing boilers – both from an environmental and a financial perspective."
Callaghan specified two Remeha Quinta Pro 90 boilers to meet the heat demand. "Remeha boilers offer very good operational efficiencies," he said. "But equally importantly, wherever we have specified them, our clients have consistently found them to be reliable and robust. For us, they were the obvious choice."