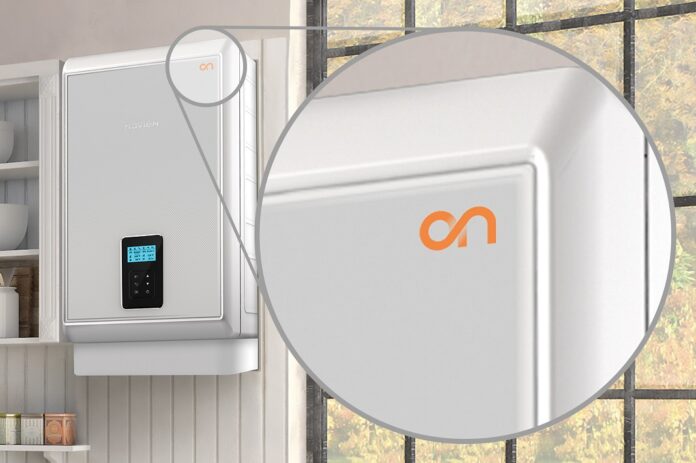 Navien has renamed the two leading models in the range as the NCB700 ON and NCB500 ON respectively. This coincides with the company's introduction of 'Navien ON' – an advanced new technological concept dedicated to putting hot water first.
Navien's energy-saving boiler technology cleverly maximises recirculation of domestic hot water (DHW) while significantly reducing water wastage by up to 7,787 litres per year. Inspired by the infinity symbol and its similarity to the letters 'O' and 'N', the company created 'Navien ON'. This reflects the boilers' ability to deliver rapid hot water, constant temperatures and hot water for up to three showers at once.
The NCB700 ON combi gas boiler is the first product of its type capable of delivering hot water for up to three bathrooms simultaneously. Shattering all preconceptions of a combi boiler's suitability for large properties, the NCB700 ON cleverly maximises recirculation of domestic hot water (DHW) to significantly reduce water wastage and offer flow rates up to an industry-leading 22 litres per minute (at 35°C temperature rise). It also dramatically reduces gas usage, saving 38% on average per year.
The futureproof boiler also features an outstanding turndown ratio of 15:1, is hydrogen-ready (20% blend) and can also achieve ErP A+ when used with Navien's Smart Plus controller. It is available in two models capable of delivering up to 42kW and 54kW of hot water respectively.
In addition, the NCB500 ON can fit comfortably inside a cupboard with ease due to its compact 280mm depth, while this energy-saving boiler boasts the same high-quality construction as the NCB700 ON. It can achieve hot water outputs of up to 41kW while boasting an industry-leading ErP efficiency of 93%.