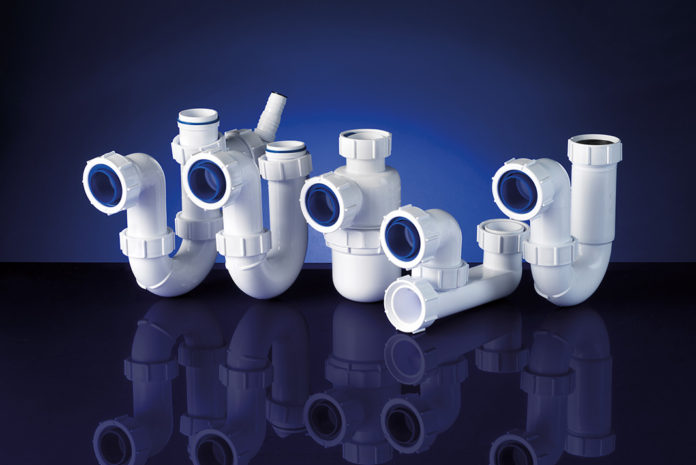 Fit-Rite technology has been created and developed by Polypipe to enable simple fitting and removability across Polypipe's range of waste traps. The technology allows easy guidance in tight spaces such as beneath baths and sinks and a ring lock seal allows for quick and easy installation.
Polypipe Building Products are also the only manufacturer to achieve the BSI Kitemark for their traps range.
Polypipe, the UK's leading manufacturer of plastic plumbing solutions, has also partnered with antimicrobial technology specialist, BioCote with a range of products manufactured to include an anti-odour and mould reduction chemical agent to kill 99.9% of harmful bacteria, mould, fungi and viruses.