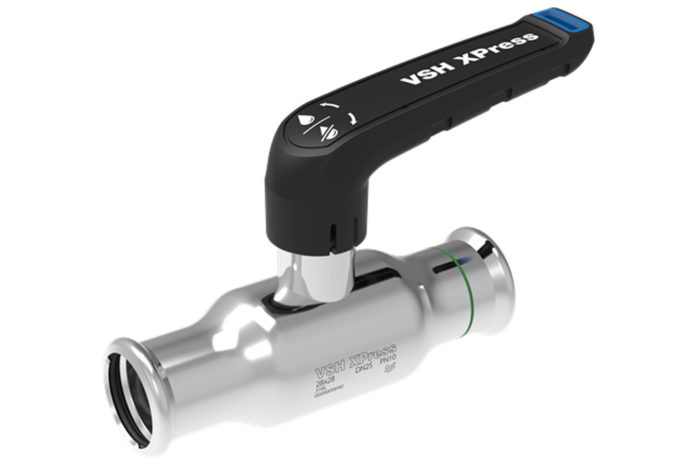 A unique full flow ball valve from leading manufacturer Pegler is now available in stainless steel making it suitable for potable water applications.
The VSH FullFlow Ball Valve, part of the VSH XPress system, supports installations by streamlining material usage and technologies. With one system and one material the risk of damaging galvanic corrosion and condensation is eliminated, and system reliability is enhanced. The inclusion of stainless steel in the product range will see more installations realise the benefits associated with this pioneering solution.
"Our integrated piping systems are designed and developed to provide solutions that streamline installations procedures and deliver efficiencies in plumbing systems," commented Sindar Singh, director of product line valve technology at Pegler.