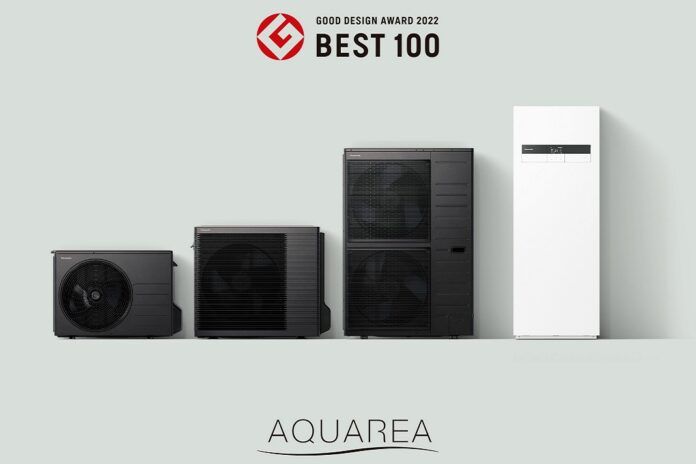 Panasonic Heating and Cooling Solutions has announced that its All in One units, from its latest Aquarea K Generation heat pumps, are now available in T-CAP and High Performance.
According to a statement, the new units have a compact indoor design and have a SCOP of up to 5.12, providing 'excellent efficiency' and are suitable for new installations and well-insulated homes. K Generation units utilise R32 refrigeration.
It retains the refrigerant connection between indoor and outdoor units and provides water outlet temperatures of up to 60°C even when outdoor temperatures are as low as -10°C.
The new heat pumps have been recognised in the 2022 Good Design Awards. As well as recognising the performance efficiencies of the units, the judges commended the outdoor unit's design which blends into the landscape and contributes to the improvement of the surrounding environment.
Panasonic's Aquarea All in One Heat Pump is compact and has a footprint of 598 x 600mm. It can be lined up with other big appliances like a refrigerator or washing machine to reduce the space required for installation.
Due to its low height, it can also be installed with a ventilation unit on top. Supplying efficient heating, the unit generates domestic hot water and stores it inside a 185L stainless steel tank with U-Vacua insulation to reduce energy losses.
The Aquarea K Generation is now available in T-CAP ranges from 9 to 12kW single phase, designed to keep total capacity even at extremely cold outdoor temperatures, for both retrofit and new builds. The T-CAP line-up is suited for replacing gas or oil boilers and for connecting to new underfloor heating,
Panasonic's Aquarea K Generation All in One High Performance is available in capacities 3.2 to 9kW. It warms the home effectively and efficiently, even with extreme outdoor temperatures, as well as cools a space in summer and brings hot water all year-round, a statement has said.