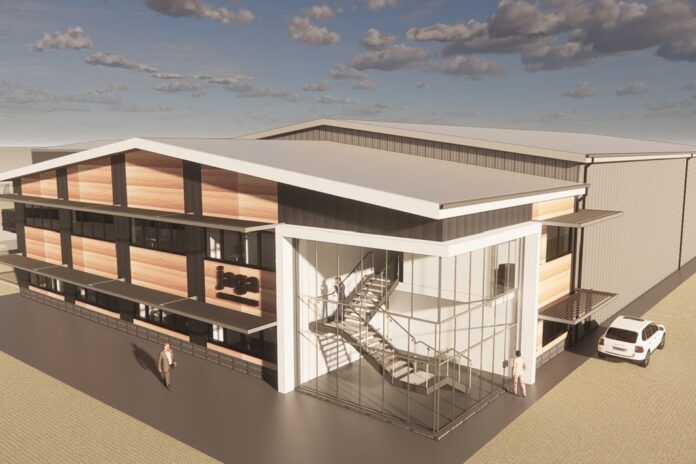 Jaga UK has begun building work on its new, low-carbon facility in Ledbury, Herefordshire.
The company has named the future building 'Kriekels House', after the company's founding family. Jan Kriekels, son of Jaga's founder, is the company's CEO.
Kriekels House has been designed with a fabric-first approach to maximise energy-efficiency and minimise carbon emissions.
It is to showcase the company's heat pump radiators and low carbon heating and cooling technologies which will all operate with ground source and air source heat pumps, a statement has said. Electricity will be generated using solar PV and electric car charging points will be available for staff.
Jaga has said that the new facility is to be home to it's UK warehouse, offices, and training facilities where it plans to run training courses for HVAC engineers, installers, contractors and consultants. It will be open to students too, enabling them to learn about renewable energy systems, see the technology in action and get hands-on with the kit.
Phil Mangnall, Jaga UK's managing director, said: "We're very excited to be building this new facility that embodies our company ethos – centred around sustainability, creativity and social responsibility.
"Kriekels House gives us the opportunity to open our doors to the HVAC community. We're looking forward to inviting customers and the wider industry to experience Jaga.
"The whole HVAC set up including our plant room, heat pumps and emitters will be accessible to visitors so we hope it will be a great showcase for low temperature systems and renewable energy technologies."
According to a statement, Jaga is hoping to move from its current location into its new facility next summer.