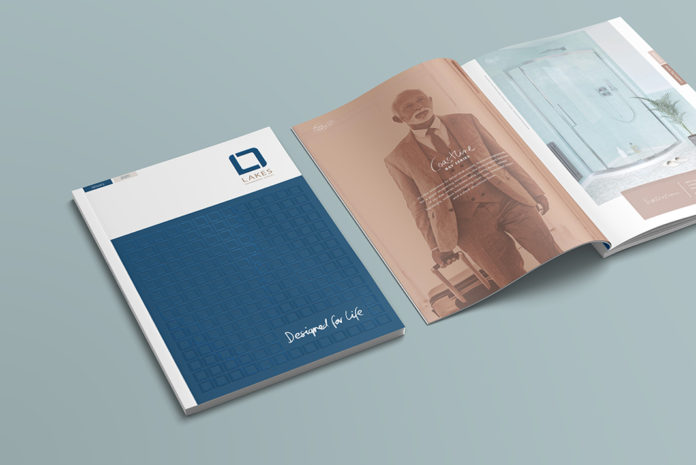 Lakes, a leading manufacturer of showering spaces and a carbon neutral company, kicks off the new decade with a refreshed #DesignedForLife brochure. Building on Lakes' key themes of lifestyle imagery and bathroom sets that reflect life as lived, the 2020 brochure includes a new dedicated section for Walk-Ins, the new Bay Series and Lakes Stone launched last summer, and an extended collection of Lakes Additions.
Lakes Additions 500 Series is a new collection of discreet foldaway shower seats and stylish grab-rails and bars. With a rise in multi-generational living, bathroom and shower manufacturers need solutions to suit a range of lifestyles and needs under one roof. The 500 Series adds safety and comfort without compromising on great looks or design.
Lakes' brochure is rapidly becoming a powerful sales tools for merchants, stockists and installers. It makes the case for the whole showering space – the glass, tray, hardware, framing and optional extras. This innovative approach is helping Lakes' customers explain the market easily and effectively, and makes the most of new selling opportunities.