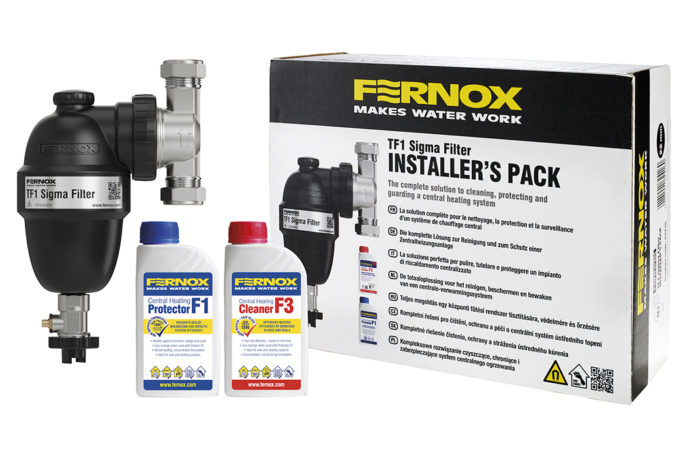 Fernox has launched its new TF1 Sigma Filter Installer's Pack, which comprises the ground-breaking TF1 Sigma Filter with slip socket connection and the enhanced reformulated Cleaner F3 and Protector F1 500ml product. This three-in-one handy pack ensures installers have everything needed to clean and protect a domestic heating system.
Unlike other plastic filters on the market, the Fernox TF1 Sigma Filter has been precision engineered from a composite polymer for improved strength and reliability compared to conventional, lidded filters.
A robust domestic filter, the TF1 Sigma Filter combines Hydronic Particle Separation (HPS) technology with a powerful magnet to ensure both magnetic and non-magnetic debris is captured and prevented from depositing within the boiler to cause premature breakdown or failure.
The filter also benefits from a sealed, lidless design. Having no lid reduces ongoing servicing and labour costs as there is no 'O' ring to replace each year.
Also included in the pack is the Fernox Cleaner F3, a non-foaming chemical cleaner that has been reformulated to clean larger volume systems.