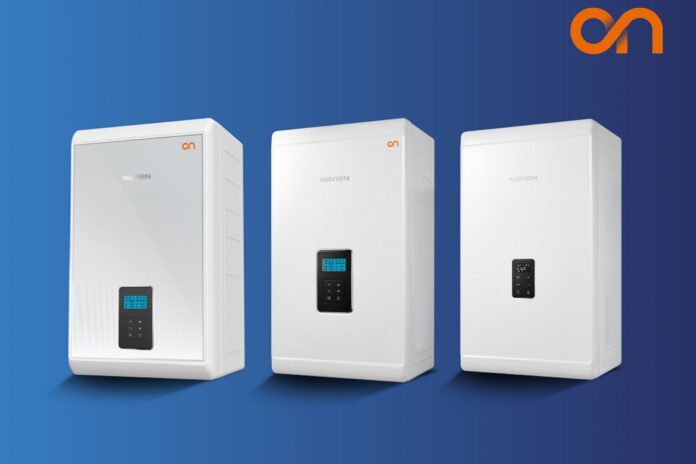 Leading global boiler manufacturer Navien has launched its new, state-of-the-art NCB combi boiler range, offering a completely new approach to home comfort.
Featuring three new models, the range helps installers, and homeowners, meet the changing demands on Britain's heating systems. This new generation of combi boilers can meet every need from small two-bedroom homes through to larger five-bed properties with multiple bathrooms.
An efficient, futureproof method of prioritising year-round hot water performance, the NCB500 ON and the NCB700 ON feature Navien's revolutionary ON technology which maximises comfort and eliminates the need to wait for hot water; whatever the time of day.
ON maximises the recirculation of domestic hot water (DHW) while significantly reducing water wastage, ensuring the rapid delivery of hot water, consistency in temperatures, and enough hot water to run up to three showers at once – all without the need for a hot water cylinder.
Jason Davies, National Business Manager at Navien UK, said: "We are delighted to launch our new NCB range with ON technology. The first boiler range of its kind on the market. The NCB range can deliver constant and rapid hot water to multiple rooms simultaneously. The days of waiting for the shower to heat up and dodging cold spells while someone else is washing the dishes are over. For installers, the NCB 500 ON and 700 ON remove the need to fit system boilers in larger homes. By removing the cylinder and requirement for pre-heating water, the NCB range not only reduces installation times but returns valuable space to homeowners."
This new approach to heating and hot water offers a host of savings as it is more economical to use than system or regular boilers, with homeowners able to save up to 7,787 litres per year and up to 38% of gas on average per year compared to system boilers and regular boilers.