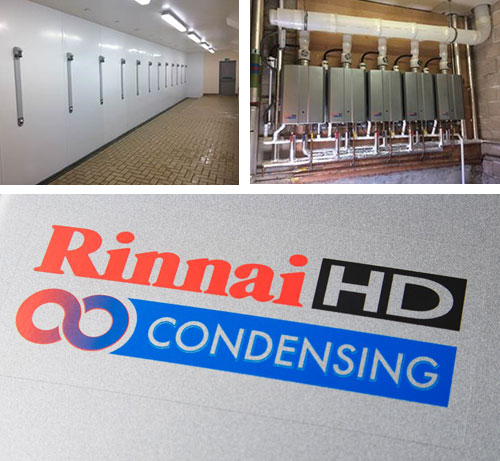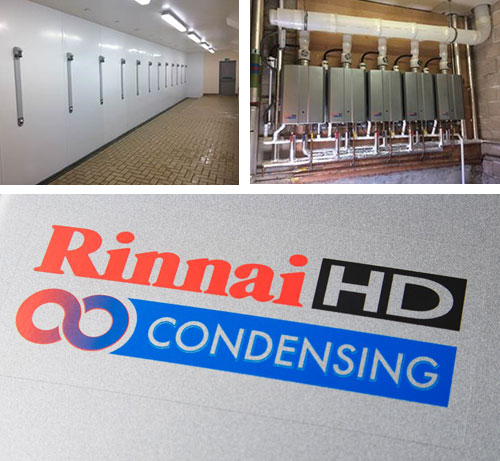 Rinnai has recently completed an installation of 20 HDC 1500i units on shower blocks at an MoD barracks. LPG is the onsite fuel for all the Rinnai systems. Rinnai designed the systems in close co-operation with the local contractor who installed all the units – and the on-site facilities management company.
Each plant room was re-engineered with the installation of 10 high performance, high efficiency Rinnai HDC1500i (59.5kW) continuous flow, instantaneous water heaters per plant room.
Each plant room of 10 units were installed in 'banks' of five units and set with the Rinnai (MECS) Manifold Electronic Controls. This intelligent energy optimising system brings additional water levels into operation only when required, meaning energy is only used when needed.
The MECS system also ensures system longevity as it ensures that each water heater in the bank is used for the same period of time over its life cycle guaranteeing unnecessary wear and even usage.