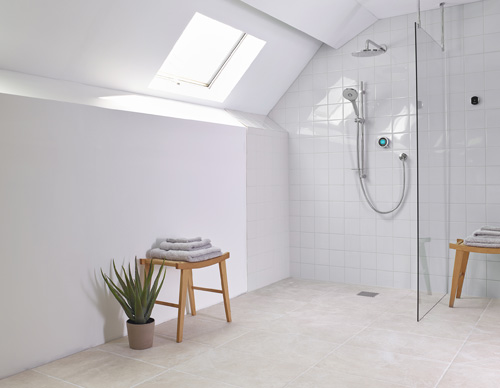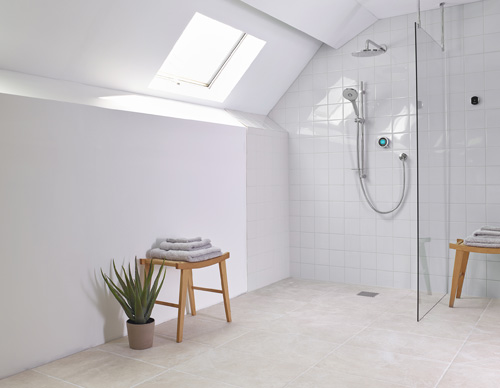 Q is a smart shower combining the highest quality engineering with sleek design and a personalised showering experience in line with consumer trends.
Landmark technology includes an industry first – a proximity sensor that reduces flow to save water, activates the power-on mode and greets the user with a friendly 'Hello'. The touch on/off switch is believed to be unique for a wet environment.
Q is easy to operate via a high resolution, 2.4 inch display screen. My Q lies at the heart of Q, with a choice of three pre-set experiences and the option to create and save personalised showering experiences, all based round combinations of temperature, flow, outlet and time.
Available with single or dual outlets and a choice of five coloured trims (round the temperature control bezel) and matching shower heads.
A wireless remote with chrome docking point and USB charger is optional.
Follow the link, here: www.aqualisa.co.uk/q for more information.