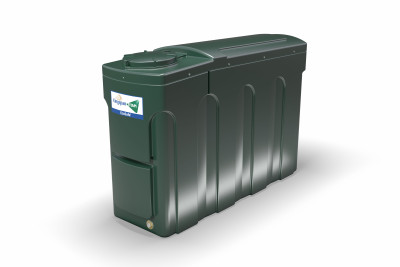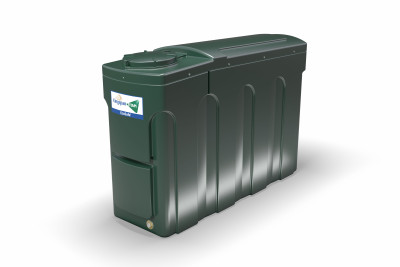 Kingspan Titan has unveiled the very latest concept in slimline oil tanks.
The new ESSL2000 has been designed to offer safe and secure heating oil storage at premises where space is limited and access restrictions may apply. The totally enclosed, bonded tank has a total footprint of only two m2 and was developed following consultation with key industry partners including installer partners, oil distributors and heating oil consumers.  
"The ESSL2000 has one of the highest storage to footprint ratio of any oil tank on the market so customers with limited space can now significantly increase the amount of oil they can store on-site," says Adrian Gatford, Kingspan Titan sales director GB.


"What's more, its slimline profile makes installation quick and simple, enabling contractors to manoeuvre and fit the tank into narrow spaces,"
Titan EcoSafe tanks represent the most advanced range of integrally bonded oil storage systems available within Europe. They are designed to satisfy the needs of commercial facilities that require secure, fuel storage.  
They are renowned for their robust construction and durability, which together with the integrated bund, helps safeguard oil supplies and prevents oil spills or ground contamination.  Along with these attributes, the tanks also feature a lockable lid for extra security.
The ESSL2000 is the latest addition to the Titan EcoSafe slimline range, which currently includes the popular ESSL4000 and ESSL1400 tanks.
All have the added-value features of the EcoSafe range, including the Watchman Alarm oil level monitor which is fitted as standard. The Watchman Alarm uses a transmitter on top of the tank and ultrasonic level techniques to measure the level of oil in a tank.
The level of the oil is displayed on an LCD screen on a receiver, which can be located anywhere on the premises.  Any sudden drop in oil levels will trigger an alarm, and supplies can be replenished in good time thanks to the system's low level alert feature.
"The Watchman Alarm is a state of the art system which enables companies to better manage their supplies and will in turn give managers greater control and visibility" adds Adrian.  "It also offers a far more reliable solution than external oil gauges which can be prone to damage, vandalism or failure."