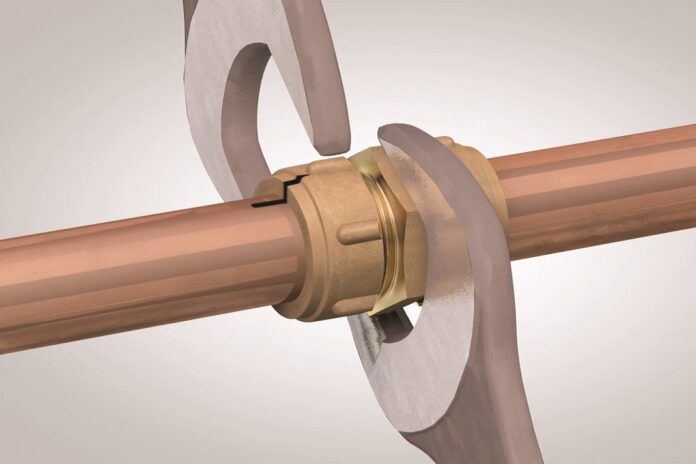 When it comes to compression, the versatile Conex Compression fittings stand out from the crowd ensuring a permanently tight and secure connection without the need for sealant.
Launched in the 1950s, the uniquely designed rib-nut is tightened by a Conex compression spanner and is the leading brand in compression today.
Guaranteed against manufacturing defects for 25 years, the fittings are easy to use, providing compactness, strength, grip and effortless engagement. No hot works are required, they provide a permanent flame-free connection and are corrosion resistant.
Manufactured from high-quality brass materials, the unique compression rib-nut can be used in a wide variety of domestic and commercial applications including hot-or-cold drinking water, heating, solar and gas.
The unique ribbed cap-nut design allows tube versatility. This includes copper (to EN 1057), carbon steel (to EN 10305), stainless steel (to EN 10312) and plastic pipes (to BS EN 7291, EN 15875 and EN 15876).