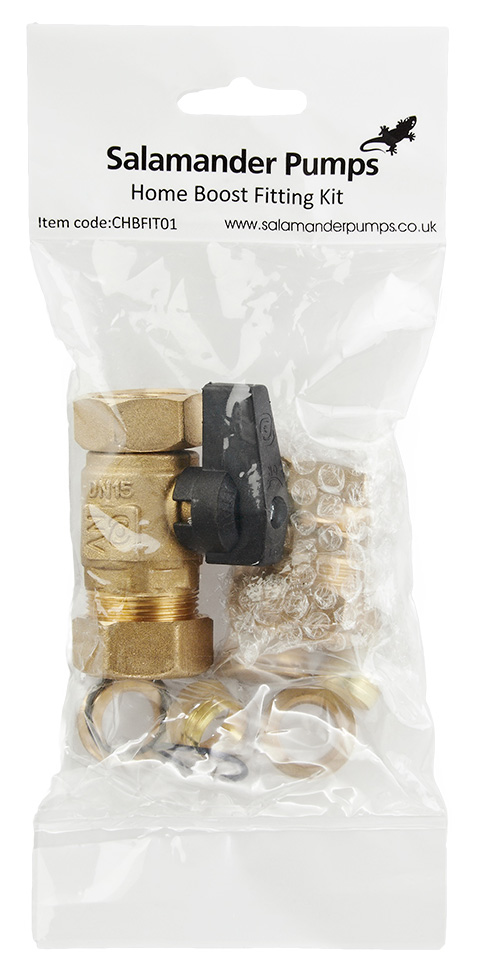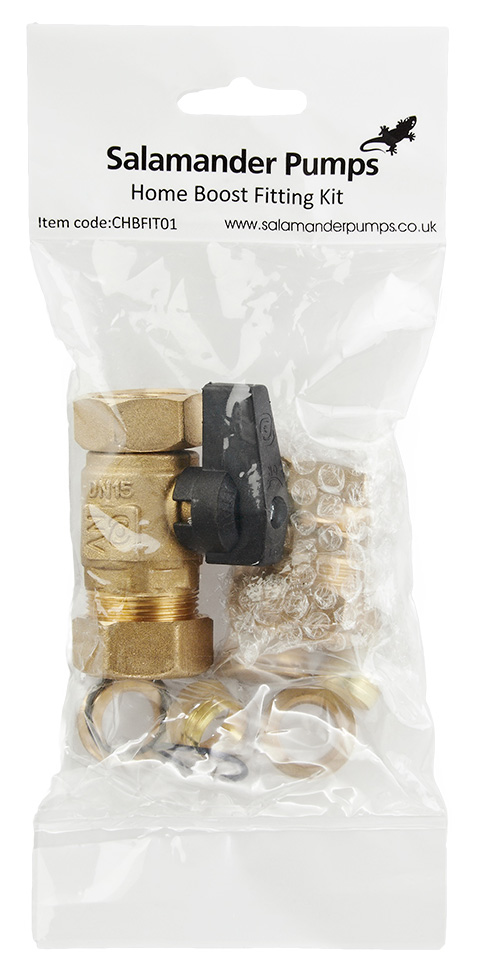 Salamander Pumps, one of the UK's leading manufacturers of domestic water pumps, has introduced the HomeBoost fittings kit as a stand-alone product to its extensive range of products.
The fittings kit is designed as an accessory pack for installers who are fitting Salamander's intelligent mains water pump, HomeBoost, to ensure a smooth and efficient installation.
The kit includes high quality brass connectors and an isolating valve to ensure easy servicing in the future, as well as adapters to allow connection to either a 15mm or 22mm pipe connection, and is available to buy separately to the HomeBoost pump.
Ken Vance, training manager, said: "These kits are essential for helping to ensure a trouble-free installation. The connectors included in this new pack are specifically designed to allow the HomeBoost pump to be easily slid out of the installation if needed – something not always available from other connectors available on the market.
"While most connectors require the installer to splay the pipe to remove the pump, this fittings kit allows the nuts to drop back far enough so the pump slides in and out."
Pic cap: The HomeBoost fittings kit is available for £30 +VAT from www.salamanderpumps.co.uk or through selected retailers.